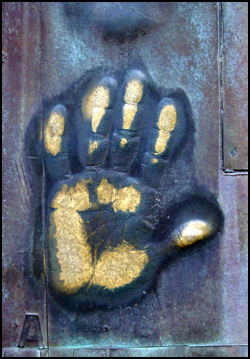 I used to be that guy: the guy who fumed about blog mills paying $1 for 500 – 1,000 word articles and people posting "Writer Wanted! Payment: Possible Exposure" ads on Craigslist. The mere thought of someone not paying writers at all, or "what they're worth," got to me…to the point I found myself almost spending more time worked up about the thought of what was happening than actually writing at times.
Don't get me wrong: I think it's great when writers are paid what they're worth. At the same time, I eventually came to realize that it was silly to get bent out of shape because two people — even if one side was deemed predatory — chose to enter into an agreement. The argument could be made that it "cheapened" pay for all writers, and there's evidence to even back that up, but it's still not my business if two people choose to do business together…even if it's a deal I'd pass by for so many reasons. (The least of which is why get worked up about a writing gig you wouldn't take, even if it paid better?)
Writing for Free
I'm making no money writing this entry. Blog entries are something I write on Saturday or Sunday mornings after attending to other writing (fiction), if I have the time. I occasionally find time during the week to knock out a blog entry or two (sometimes three or four), but blogging is something I now tend to do on Saturday or Sunday.
I write blog entries, journal entries, and updates for Men in Gorilla Suits with no monetary compensation. One could say, "Well, it's still content marketing for Hell Comes with Wood Paneled Doors and other things you're doing," but entries, here, really don't result in sales there. I write entries here — for free — because I like to force myself to see where I stand on issues about writing that are important to me. Over time, I can see where I've changed.
As I mentioned above, I used to be the guy who lost it at the thought of someone paying some writer in another country pennies on the dollar to write articles. Then one day I thought, "If that guy in India can pay a bill or two with what they're making in a cheap deal, who am I to say it shouldn't happen? Why would I want that crap gig to begin with, even if it paid well?"
Looking at it like that, I felt a lot more free to write what I wanted to write.
Writing Free[ly]
Something happened when I gave up chasing paying writing gigs: my fiction got a lot better.
Don't get me wrong, I still think about writing travel articles and other things for [sometimes decent] pay, but when I realized things were changing and there was nothing I could do about those changes, I became a much happier writer. (I can't stop piracy or people writing for next to nothing, so why let it stress me out?)
If I was going to be writing "for exposure," then, dammit, I'd invest only in myself by writing only what I wanted.
No more would I comb through publications thinking about angles for article pitches when what I really wanted to be doing was writing another novel. Whether it sold or not wouldn't matter — what would matter is writing the thing I wanted to write more than any other thing in the world at that time. I looked at artist friends working on licensed properties to pay their bills and how much they wanted to really be doing their own thing. Why would I want to become the writer version of that: so busy working overtime on other people's writing than my own?
As hokey as it might sound, this new way of looking at writing reminded me of the opening lyrics to 311's "All Mixed Up" (video at the end of the post):
You've got to trust your instinct
And let go of regret
You've got to bet on yourself now, Star
'Cause that's your best bet
Betting on Yourself
It would be great if writing paid what it once did and that writers weren't expected to do so much promotion and this and that and all those things people talk about when they talk about "the good old days."
Thing is, the "good old days" are long gone — publications, newspapers, and other places that once took writing are dying. It's like sharks in a small tank realizing the food supply is about to run out and panicking, fighting for what remains out of desperation.
Looking at it like that, why wouldn't I just enjoy the work for the sake of the work and see what happens with the things I finish? I will always try to do the most I can with the writing I want to do, but I don't see a day I ever write out of desperation again.
These days, I've vowed to only write with confidence and bet on myself.