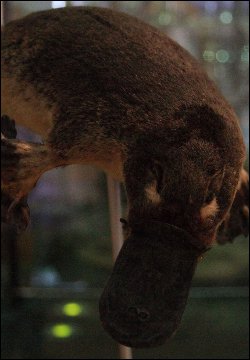 I've written some absurd stories in my time…deliberately.
I'm fine with ridiculous; I can swallow the occasional thing that isn't realistic for the sake of story. I've said it before, and I'll say it again: those who believe truth is stranger than fiction just aren't reading the right fiction!
Coleridge talked about "…that willing suspension of disbelief for the moment, which constitutes poetic faith."
Some people love it; some people hate it. Some authors strive for absolute fact; some readers respond to writers with long letters picking at one inaccuracy — deliberate or not — often allowing one line out of thousands to ruin the fun they had reading a story:
"It's concrete, not cement!"
"I threw your book across the room when that character screwed a silencer to his pistol!"
"There is NOT a storm drain anywhere NEAR that intersection, you idiot!"
I Understand
I understand that we're passionate about certain things — especially things we're close to.
My wife is into historical costuming, and she finds inaccuracies in movies funny at times, but…rarely does she let it ruin the moment. I've juggled since I was 12 and might joke with other jugglers about how artists often depict jugglers juggling in a perfectly circular shower pattern instead of a cascade (sorry for juggling geek speak), but that's our problem — not the artists. I'm never going to take the time to write to an artist to tell them they are wrong!
I would imagine if I picked up a book that claimed to be 100% historically accurate and it wasn't…that I might say, "Bah! That's not 100% historically accurate as it claimed," but few books claim that kind of thing.
They are stories, and they are made up.
Two-Sip Drunks
If you've watched even a handful of sitcoms, you've probably seen it: a character who normally doesn't drink takes a few sips of alcohol and ends up drunk almost instantly. Maybe it's even a character who does drink ending up drunk in seconds after downing a glass of something. It happens in plays, too — and it apparently drives some people nuts!
But think about it: were it accurate, the entirely of the 22 minutes that make up that sitcom would be spent with a character drinking, and still not being drunk. (And that's if you open with the character drinking!) For the sake of story, there must be some willing suspension of disbelief.
It's not realistic, but sometimes it's necessary to trade real for story.
The Fault in Our Dialogue
A complaint I've heard about John Green's The Fault In Our Stars is, "The dialogue isn't realistic."
Sure, when I read the book, I thought, "Okay, the dialogue is a bit stilted in places." One could make the argument that "teenagers don't talk like that."
But to let that take away from the book's brilliant moments — those subtle moments that come out of nowhere and hit you, whether you've been close to a nasty cancer case or not — is to do yourself a grave disservice as a reader. And…while most teens may not talk like John Green teens…some actually do!
Because there are books like The Fault In Our Stars and movies like Juno, I've bumped into teens who are enthralled with the way they sound when they speak. It might smack of pretension, but who among us didn't wade through some bog o' pretension growing up? I can think of much worse things than teenagers reading books and experimenting with bigger words and how they sound as they speak…even if it begins with emulating the books and movies they look up to!
And so…I can stomach the dialogue in sections of The Fault In Our Stars, even where it's a bit heavy.
The Angry Entomologist
Venomous insects play a role in the last novel I finished. (Sneak peek, here.)
While I started out a biology major in college and still remember some of the stuff I learned before advanced chemistry classes made me change my major to English, I cannot defend the insects in Promise. They are an anomaly, serving the story — not science. They are a conglomerate of several venomous things. From an evolutionary standpoint, I really can't defend the insects I made up.
But that doesn't stop me from looking forward to the day when an angry entomologist sends me a letter full of bullet points listing the myriad ways I got it all wrong. I'm sure it will come down to this:
Angry Entomologist: "Why are they venomous?"

Me: "Because that's what the story needed."
Belief vs. Disbelief
We believe a man can fly because — like Mulder in X-Files — we want to believe. But I can't tell you how many times I've been around comic book geeks (of which I am one), and heard heated arguments about the mechanics of made-up universes and how sometimes the tiniest things are deemed unbelievable, even in worlds where people fly and pick up cars with their minds.
We'll accept over-the-top character traits in our favorite TV characters, but we'll complain that aspects of the supporting cast is "too much" or "unreal."
We'll totally swallow wrong information we don't know about as long as it sounds cool and at least reasonable, but we will come unhinged if some little detail we actually know something about is wrong.
What Matters
As a writer, it's a reminder that the stories I tell matter to people on some levels I often don't think about. It's up to us all to decide how real we'll get, but we also have to decide if real is always worth it.
In a 100,000-word novel, there's plenty of space for debate about believability and fact, even if you're an author known for researching things down to minute details. Someone can always find something wrong in the words we put down. Knowing this, I strive to be believable, but not always accurate.
If the story is better served making something up instead of being wholly accurate — for me — the story always wins. For others, it's all about truth. There are people who like both kinds of stories — and everything in between. It's up to us all to find those people and believe in ourselves enough that we write the best stories we can, no matter how real or not they may be.