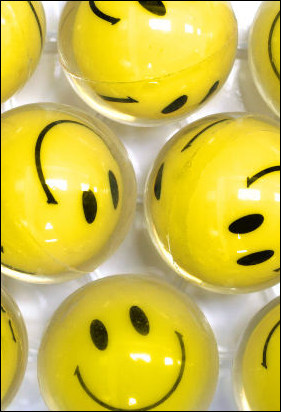 I know I'm not supposed to feel this way, but I'd rather write than promote.
I know that's a common feeling for many writers; we're supposedly a shy lot that would rather write behind closed doors than get out there and promote. Thing is, I'm not shy. I've spoken at conferences and other places. I do a lot of things the "right" way. And when I do these things, sure…sometimes I see a little spike in sales of the things I write.
And sometimes, despite the greatest efforts taking up a lot of time, nothing happens. I'm fine with that. You'd think when you speak to a large group that you'd see a payoff in sales, but that's not always the case, no matter how hard you worked. When I speak to a group, I do it not so much to sell things, but to share information — and the reward is chatting with people when I'm done who liked what I shared, even if they don't buy my stories.
Still, there comes a point where you ask yourself, "Should I work even harder to promote my writing?"
The answer is different for every writer…
Billing Errors
I used to be a billing analyst. When I see a billing error on a bill, you'd think that I'd break it all down, have my argument ready, and jump on the phone looking for a fight. I did in the past, but one day, while dealing with the sheer wreck that is the North Texas Toll Authority, it hit me: "I've called several times to straighten out this error. I've spent over two hours on email and calls, fighting this error. And I still have a lot of time ahead fighting an issue that should have never happened." That was the day I just started paying, hoping that they'd eventually catch the error and refund the money.
If their error isn't found — yes — they sucked some extra money out of me and it's not right, but…my time is worth something. More than the money they sucked out of me, they stole some of my time! Those hours each year spent on the phone, standing in lines, or writing letters/email (or worse, faxes!) could be spent doing something that I'd actually enjoy doing — like writing!
Dealing with billing errors is frustrating. Writing isn't. Having to explain the same thing to each person you speak with — especially when nobody really listens — is enough to make you angry. I don't get angry when I write; I love that time in a quiet room just doing my thing. It makes me happy.
My time and — more importantly — my happiness is worth something to me…something more than money. Some may think it's wrong that I look at it like this — that I should fight for even a dollar in error against me — but my to-do list is usually not overflowing with things like, "Call [insert company name of your choice] and argue billing charges."
And that gives me time to write…to be happy!
Promotion as Billing Error
Now, I do promote what I'm doing. I sometimes even like promoting what I'm doing. But…I don't always do all the things I'm told I "should" do — and I'm definitely not one of those loud writers who spends just as much time (or more) promoting what they're writing than actually writing.
I view promoting like I view billing errors. There are just things I look at and think, "My time can be better spent being happy," so there are some things I don't do. Whether it's picking up the phone and calling to argue a charge for hours or spending hours online and in person promoting my writing, my time is better spent being happy. Sure, I've argued medical billing charges scraping the $1000 mark and won, and I'll do interviews and speak in public and do some bigger things to promote my writing, but I'm happiest when I'm writing.
So…I write!
Writing Makes Me Happy
In the end, it's about happiness for me. Sure, I'd be happy being one of those rare authors who can write a book every three years and never worry about money again…but that's not likely to happen. So — for me — it comes down to this: "If I'm not going to make much more than a little money, here and there, why should I put so much effort into promoting?"
My close calls over the years have come through contacts and solid writing — not through promoting what I'm doing all the time. So why should I put so much effort into always being on when it rarely works? Why should I be like that when I don't like people who are always on?
"How 'bout this great weather?" you say.

And they say: "Yeah, it's great! You know what else is great? My new book, It's Great to Be Great! If you have an hour — hell, even if you don't — I'll bore you with so many details about the book that you won't feel the need to buy it, even though I'll never stop begging you to do so!"
I won't be the guy at the party promoting his work. I won't write "what sells," over what I want to write. I won't flood my social media feeds and spam the people I know every day, mentioning what I'm up to with my writing. Maybe I'd make more money if I did all that, but I wouldn't be happy.
Money's nice, but happiness is priceless.