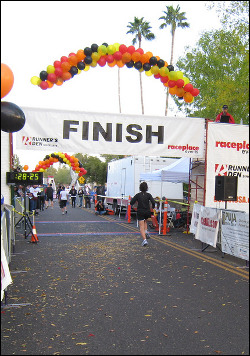 Around three this morning, I finished the latest [bigger] writing project.
I say "[bigger] writing project" because I usually have quite a few things going on at the same time. This project is bigger than the blog entries, short stories, and other things I write; however, I can't say it's a "big" writing project because the story ended up as a novella — not a novel.
Novels are big.
Novellas are…just kind of bigger than most other things I do.
Finding Balance
Finishing things feels good. With returning to the office full time at the day job (I previously worked at home for 10 months), and some other things going on — as well as just getting out and doing things — finishing feels really good!
Finishing things is a reminder that I make a choice more days than not: Do I watch TV, or do I write? Do I take it easy, or do I write? Do I work some overtime, or do I write?
There are definitely those weeks I catch up on TV shows with my wife, go for longer walks or relax on the couch, or put in some extra time at work.
But I've finished enough small, bigger, and even big things to know that in order to finish writing projects, I must decide to make time to write.
I don't have to write — it's a choice.
The Finish Line
I've run in races with physical finish lines and done enough things with symbolic finish lines to know the satisfaction that comes with working toward something, following through, and finishing. It becomes addictive.
Granted, in the case of writing, when you cross the finish line, it means there are other races to be run: rewrites, edits, and proofreading. Promotion if your goal is to share or sell what you write. And other things.
The first time I ran a 5K race — just like with writing — there were things I didn't account for along the way. The looooooooong, gradual hill right around the first mile, and the steep hill near the end that winded even some seasoned runners. There were times on the last hill that I wanted to walk, but I kept at it. What followed the rest of the race was no problem.
Don't Stop
I almost stopped writing last night, but the end was in sight. I could have put it off for today, but just like hitting that steep hill in my first 5K, I knew it would feel good to keep moving until crossing the finish line.
There's no fanfare when finishing a big writing project (maybe it's time to buy a confetti cannon and pay people to blow noisemakers and set off fireworks when I finish things), but the satisfaction I get with finishing a big writing project is the same feeling I get when finishing a race.
I might do something to celebrate, or I might go home and take it easy.
One thing that's always the same, though: somewhere later in the day after finishing something, the inevitable creep settles in…and I can't wait for the next big challenge.