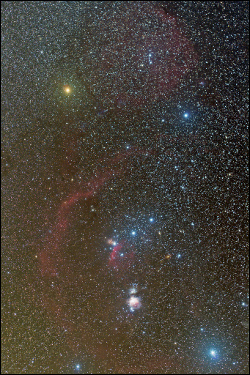 There are moments in life that make you glad to be alive.
I tend to be more…focused with the things I post on The Juggling Writer, but tonight I feel the need to be a bit more personal.
Tonight was one of those moments; one that if I were to close my eyes and not wake up in the morning, I would have no regrets.
My wife went to bed earlier. I tucked her in, kissing her over and over, amazed that I — this one-time geek who thought he would be doomed to a life of loneliness — gets to spend time with somebody so smart, beautiful, and talented.
It's a chilly night in Texas. According to the weather on my iGoogle page, it's 38 degrees. People up north, where I grew up (Chicago, and then the northern suburbs), would laugh because they got hammered with the first real snow storm of the season. But in Texas, it's breezy and clear. I know, because I've spent the last hour on the patio, alone, finishing a memoir about writing by Ann Patchett and smoking one of the handful of cigars I'll smoke this year.
Sometime over the weekend, I'll write a more detailed review of Patchett's The Getaway Car: A Practical Memoir About Writing and Life (Kindle Single)
(affiliate link). But right now, as my hands warm up and typing becomes easier, I want to share something — what I don't know. This is how I write the books I write…even the short stories. I start with some ideas and hope that by the time I'm done, I've written something that touches people. This entry is like that: I don't know where I'm going — I only know that I want to write. I hope it works in the end.
It's been a weird couple weeks. My father in law died on Christmas morning, and in ways, it's been harder to accept than the death of my own father when I was 22. It was cold when my father died, and it was cold the morning my sister died when I was 33. Come to think of it, it was cold the day my step brother died a year ago this week.
My father and my sister died from lung cancer, and I think about that every time I smoke the handful of cigars I smoke each year. But if the cigar I smoked this evening as I sat in the cold this evening takes several months off my life, it will have been worth it.
It was just me and the cold with a cigar and a memoir about writing on my iPhone. But damn, Ann Patchett can write! I've only read Bel Canto (P.S.)
(affiliate link), which…well, I can't tell you why I loved it so much, only that I did. Sure, there are specific things, but it's those things I can't tell you all that touched me that still stick in my head.
I don't think about other writers when I write, but one of my goals is to write something that affects somebody else like Bel Canto did with me. The best compliment I think I could receive for something I write is, "I don't know why I loved it so much, but I did."
Tonight, I love life. It's after 2:00 a.m. and later today, I'm going to have tea with my wife and some friends. Nothing huge, but yet it is. There was a time that a night like tonight, even if I felt energized by the cold and the constellations above, would have left me feeling down. For most of my life, I struggled with depression. It's not natural for a six-year-old to think about suicide, but I did. And it was something that stuck around in my head until I was almost 40, two years ago. At times, it was juggling that kept me alive. At times, it was family and friends. Later it was writing and my wife. But even still, in the back of my mind, it was always there…this weird urge to just stop.
I can blame it on the tumor, I suppose. I have a tumor in my head. Sometime in my late 20s or early 30s, in a journal I kept to try making sense of the depression, I wrote something along the lines about how it was like there was something in my head that made me…not me.
In 2004, almost a year to the day after lung cancer spread to my sister's brain and killed her on one of the rare snowy mornings in Texas, I found out I had a 2.5 centimeter tumor in my head. I knew it was there before I knew it was there, but I really knew it was there because the friggin' thing was driving me mad. It was pressing against my optic nerve, causing me to begin going blind in my right eye. It was pressing against my carotid artery on that side of my head. It made it hard to write, but I kept at it, even at my worst.
Somewhere along the way, things got better. My writing even got better. Life got better. And tonight, I sat in the cold so glad that the times I thought about things like seeing if I could kill myself by cramming a box of toothpicks down my throat with a wooden spoon are long behind me. (I once read that there's a higher rate of violent suicide among people with pituitary tumors than that of people with diagnosed clinical depression. Pit tumors kinda suck!) Tonight I sat on the patio, in the dark, finishing Ann Patchett's memoir about writing. And as I finished it, this is what happened:
Things just seemed clear. In the distance, the sound of a train. I love the sound of passing trains — always have. As the train passed, a couple coyotes called out. I finished the memoir and put my phone in my pocket. I watched the smoke rise up from the end of the cigar and into the sky. Above me, my favorite constellation: Orion. I realized I had been shivering the entire time I was out there on the balcony. The moment I realized this, the shivering stopped and I looked up at the sky, happy to be alive.
Behind me, a warm apartment, with my wife sound asleep in bed. I thought about all we've been through in our almost 20 years together. It can't be easy to be married to a writer. But she's an artist, so she understands, and for that — I'm lucky.
We both have our moments when we need to be out on the balcony alone.
Some may believe the little moment I experienced on the patio as I finished reading The Getaway Car was fated, but I don't believe in fate, and never have. I am an atheist. Always have been, and always will be. I do not believe that things happen for a reason, unless that reason is a reward for hard work. Writing is hard work — that's why I love it so much. And because I don't believe things happen for a reason, those moments are even more special to me, because I realize that as life goes on, eventually, cool moments like that are just a part of the odds as long as you have the fortitude to stick with the things that matter.
Writing matters. More than that, my wife matters. Family and friends matter. Life matters.
It would have been a shame to end that.
Looking up at the stars, it hit me: I could never bring myself to stop because that's it. I don't believe in anything more after death. So it's all worth it in a big way. Just like when I'm out hiking, I always want to see what's around the next bend. When I've had the mechanisms with which to stop it all before me — something to finally end the pain I felt for decades — I couldn't do it because I always wanted to see what was around the next bend. In a weird way, atheism kept me alive because that would be it.
The end.
Finis!
Sometimes what's around the next bend is a perfect moment like tonight. To some, it might not seem like that — they might think, "Big deal, you read a short memoir on the balcony in the cold while smoking a cigar and you heard a train and coyotes and looked at the stars. But I think everybody reading this knows what kind of moment I'm talking about. Just one of those moments when you're glad to be alive.
As I write this, I hear another train in the distance. I hear coyotes again. (Apparently, trains drive coyotes crazy.) I look at my iPhone sitting beside me and think about what I've just read. I'll think about it all weekend, I'm sure.
And in a few minutes, I'll go into the bedroom and look at my wife sleeping and know that right now, I'm the luckiest man alive.