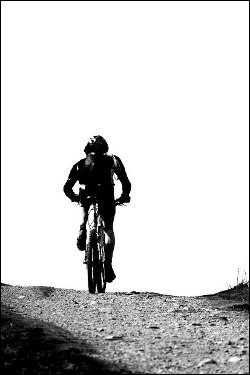 I imagine many people cringing if their kid said, "Mom, Dad…When I grow up, I want to travel the world hunting down monster myths with a band of friends…on TV. I want to be paid more than you guys make doing this crazy dream."
Sounds far fetched, but it's exactly what what Josh Gates of Destination Truth does for a living.
* * *
Imagine a kid saying, "Mom…I will make my fame as an adult by doing a wide variety of crappy and dirty jobs on TV. And from the fame I will gain, I will become a spokesman for Ford and do a lot of narrating work."
Again, far fetched, but it's how Mike Rowe pays the bills.
* * *
The list goes on:
"I'm gonna grow up and travel the country doing all kinds of wacky things at festivals and riding roller coasters…" (Bert Kreischer of Bert the Conqueror's gig.)
"I'll be paid better than you guys to travel the world eating gross things…" (Andrew Zimmern's gig on Bizarre Foods with Andrew Zimmern.)
"I'm gonna become known for making funny and sometimes touching videos on this thing called the Internet…all on my own…" (Ze Frank.)
"I'll rise up from this table where we're playing Dungeons and Dragons and turn a career in stand up comedy into hosting gigs and then starting my own little media empire on the Internet…" (Chris Hardwick of The Nerdist.)
So really, "I'm going to be a writer," doesn't sound so far fetched — even, "I'm going to do my day job without much complaining and write and write and write and release electronic books all on my own and become a millionaire…" (Amanda Hocking.)
But They Are Exceptions
When mentioning people like those listed above and the countless others who make a living juggling, painting, SCUBA diving, and so many other things, many people say, "Yeah, but they are the exceptions.
True.
But the funny thing about exceptions: somebody will always be "the exception" — and it's not going to be the person who spends her time doing nothing and telling others that their dreams are ridiculous…
Here's to a productive week!