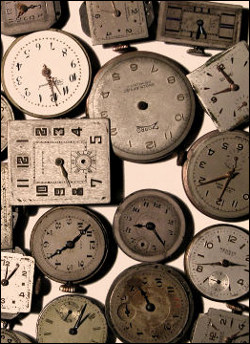 A week ago, I decided to give up social media for 50 days.
A few days ago, I read an article about a writer talking about how he lived without Facebook and Twitter for 2 weeks. (The thing that hit me was how he mentioned "Lived…without"–Implying that social media has become something vital to our lives. For many, it has. The other thing that hit me: that simply going two weeks without social media is an act considered worthy of an article…it really shows just how much we rely on certain sites.)
There's a link in that article to another article about how obsessed people are with their smart phones. My favorite quote from that article:
"People don't like thinking hard," says Clifford Nass, a professor of communication and computer science at Stanford University. Constantly consulting your smartphone, he says, "is an attempt to not have to think hard, but feel like you're doing something."
As a writer, I still think hard about things, but I must admit: I don't do it as often as I once did because I have Facebook, Twitter, Google+ and other things with me at all times. At the very least, social media does give me a feeling like I'm doing something, when many times–I'm really just wasting time.
That's what I've noticed so far: just how much time social media can waste.
It's Not without its Benefits
I'm not about to do a 180 and say social media is bad. I know people who make a very decent living because of social media. I miss the publishing news and other things that came my way because of the way I've set up Twitter and Google+. And I miss some of the conversations I have on most days about writing, publishing, and other interests.
But I've also come to see how much time I lose each day that can be better spent on other things.
For me, it's not that social media is a waste of time…it's just that being forced to look at my habits last week that I came to realize I had some priorities out of order.
First Thing each Day
My mornings used to go something like this. I'd wake up (usually before the alarm clock) and instantly think about the writing I'd do soon. I lied in bed thinking about writing first thing every day–and then I'd get up, go to my office, and start writing. The words flowed from the start because I began the day relaxed and plotting out where a particular story or article was going to go before rising.
Lately, I wake up and still think about writing, but that momentum is interrupted when I finally decide to get moving. That's when I reach over to the nightstand, put on my glasses, and check my iPhone. I check email and then start the first sweep through social media sites.
There's a certain physical satisfaction in seeing what's going on "out there" in the world; what your friends are up to…things like that. And when I sit down at my desk, instead of going straight to writing, I often do another sweep of some sites and check my blog reader. Sure, when I'm done with that, I go straight to writing and know where I'm going, but the act isn't as satisfying with that interruption from social media.
Last Week
Last week, old habits returned. I woke up and had nothing to do but write. No sites to check, and while I could read blog feeds when I sit down at my desk, the way things used to be has returned. I have the discipline, again, to not check email or blogs until I've written. I go from waking to rising to writing; that's always worked best for me.
Then I check email and blogs–and even that no longer takes up much time. With the exception of some family and other writers, I don't get much email since most of my friends communicate almost exclusively through Facebook and Twitter. I cut way back on blogs I read, so even in the morning or after work, there are only a handful of things that matter most to me to read–not hundreds of things I've added just to give myself something new to always see when I do a social media/blog sweep.
Is it Worth My Time?
Another thing I used to do more often came back last week: I found myself looking at things and asking if they were really worth my time.
I don't watch much episodic television, but even documentaries and other one-shot things on TV that I like…I didn't watch quite as much. I started watching Mad Men right before taking the break and decided, "Ya know, it's well done enough and all, but I would rather spend my time writing or doing other things."
I read more, and spend even more time just sitting and thinking, or clearing my mind and relaxing. I'm even more calm than usual, and I'm generally pretty laid back.
One of the articles linked above mentions that people in a cell phone use study checked their phones an average of 34 times a day. All those quick checks are deceptive and add up throughout the day. Even if each sweep averages just a couple minutes, right there's an hour of writing time many people say they don't have.