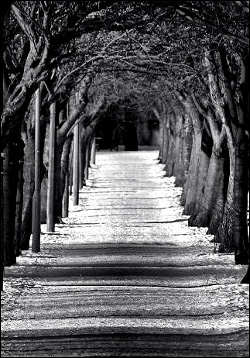 When I read Monica Valentinelli's Hunting Down the Value of Social Media entry and the followup: The Results of My 100 Day Social Media Blackout, I wondered if I could go without Twitter, Facebook, and Google+ for even a month.
I've fasted and taken other challenges in my time, but as hard as some of those challenges were, the thought of giving up contact seemed even harder. In the back of my mind, I knew that meant I had to do it, if for no other reason than to break the Pavlovian response of turning on my phone and checking social media sites.
A Hasty Decision (Can Be a Good Decision)
I woke up today not even thinking about taking a break from social media. Maybe it was seeing all the updates about politics, but election season has barely begun and I already feel bludgeoned by updates and arguing online. So I went back to thinking about taking that 30 day break.
Somewhere along the course of the day, it ended up stretched to the end of September. When I realized the end of September is 3 days shy of 50 days, I decided to go at least until October 3.
And I'm Off!
And so it's begun. It's officially August 15 and it's goodbye Twitter, Facebook, and Google+ until October. In that time, I plan to get back to submitting my latest novel, working harder to promote my first novel, and start rewriting my second novel.
More than that, though, I plan to get back to a better focus. I always disconnect from everything when I write, but I've found myself a lot more distracted by social media in the last half year or so, and it's time to stop breaking my concentration.
The Importance of Concentrating
Next year the plan is to start a new book. I plan to push myself even more than I pushed myself on the last book I wrote. It will be more important than ever to stay inside my head when it's time for writing and giving my undivided attention to others and the things I like to do when I'm away from my desk.
So I suppose it's as official as I can make it: no social media for 50 days beginning right now.
If somebody wants to post about this to Twitter, Facebook, or Google+ feel free…because I'm logged out and won't see them for 50 days!