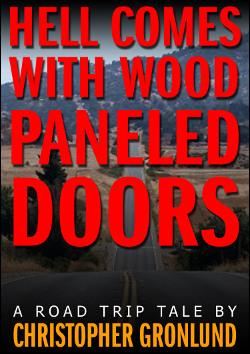 A big thank you to CMStewart for her review of Hell Comes with Wood Paneled Doors.
It's interesting seeing what people like about the story. So far, most people have thanked me for reminding them how much fun they used to have on road trips. CMStewart honed in on a couple other aspects of the story in her review.
CMStewart is also giving away a free copy of the ebook, so swing by to see how to win.