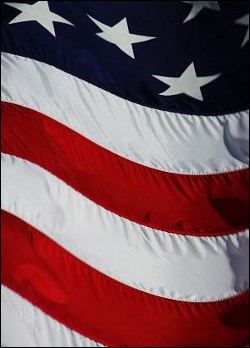 I used to belong to a group of comic book creators called the Southwest Society of Comic Book Creators.
It was a cool thing while it lasted, with a large group of creators sharing tips, tricks, and just hanging out.
Sometime in the early 90s, there was a meeting of Southwest comic book creators–mainly Texas comic book creators.
We met in Pflugerville, at Bill Willingham's studio at the time.
Bill was kind enough to open a warehouse where he and a partner worked to a packed house of comic book creators.
Later, my wife and I sat beside Bill at a small comic book convention in Cleburne, Texas; we bumped into him at other conventions. Every time we chatted with him, he was more than cordial–supportive of those around him without any pretension.
In short, from everything I've seen, Bill's a very cool guy.
Enter Politics
Recently, in reply to the killing of Osama bin Laden, Bill said some things on Twitter that caused a loyal reader to stop following him and buying his stuff.
It got me thinking: how much does a writer's political leanings matter to you as a reader?
Because Bill leans right, should those on the left refuse to support him? (Even if he's worked on a comic book with uber-liberal retired Marine, Brian Denham?)
The New England Liberal
After John Cheever, the first serious fiction I read was John Irving.
Anybody who knows anything about me knows I love John Irving's writing.
Anybody who knows anything about Irving knows he's very liberal.
Hear this: I'm also an unabashed liberal. By that, I mean I'm an old-school liberal.
I don't own a gun, but I don't care if you do. I grew up reading Mike Royko, a through-and-through Chicago liberal who was quite a curmudgeon and didn't give a shit if he offended anybody with his views.
I don't care what people do in their bedrooms; I don't care what you smoke, inject, or swallow. I don't eat animals, but I don't care if you do. I'm a life-long atheist, but most of my friends are Christians and I'm cool with that.
I think if multiple divorcees like Rush Limbaugh and Newt Gingrich can have the right to marry again, gay people should have the same rights afforded to me and the only woman I've ever been with. (My wife and I are coming up on 19 years together…much better than the marriages of Rush and Newt.)
Don't buy into the neocon's branding of liberal.
In general, I'll leave you the hell alone if you afford me the same courtesy.
Back to Irving
Next to Robert Olmstead's A Trail of Heart's Blood Wherever We Go, Irving's A Prayer for Owen Meany is one of my favorite books.
It might be my favorite book were it not for his blatant injection of politics.
If you're not familiar with the book, it's written by a narrator who occasionally leaps from the story to  criticisms about Ronald Reagan's politics.
While I was no fan of Reagan and even agree with Irving's points, the political commentary served no point in the story.
It detracted from the story, even though I agreed with the sentiment.
Back to Bill Willingham
Do I care that Bill is conservative?
Not really.
A mutual friend, Mark Finn,  is close friends with Bill, and if the mighty Mark Finn is friends with Bill, that's good enough for me.
I grew up playing Dungeons and Dragons–I ran plenty modules supported by Willingham's art.
Some of my favorite comic books when I really got into comic books? Willingham's The Elementals.
I don't read comic books as much as I once did (a matter of finances and–especially–space), but I dig the Fables stuff Bill's done.
So…does a writer's politics matter?
Generally, I don't agree with Willingham's politics, but I like the stuff he's done.
I don't care that he and I don't see eye to eye on some of our views; I'll still buy the stuff he creates.
Bill isn't evil; he's not channeling all the money he's received from my back pocket to fund a right-wing agenda.
So really, I couldn't care less about his political leanings.
I wouldn't buy something written by a radical homophobe or truly evil person, but Bill Willingham is none of those things.
So over the years, some of the dinners he's consumed were indirectly on my dime and I'm fine with that.
What About You
Does a writer's politics sway your view of them and their writing?
Speaking of Liberals…
This has nothing to do with anything, really, but the new Beastie Boys album? It will get a lot of play while I write in coming months…
Speaking of Writing Blogs
Okay, so I said nothing about writing blogs, and it hasn't been updated for a very long time, but The Clockwork Storybook blog (which Willingham contributed to) is still full of good writing advice, so check it out.