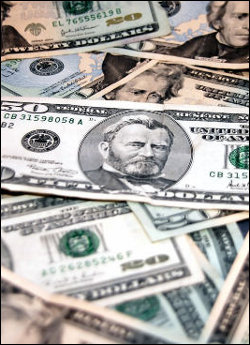 On Monday, Kristin Bair O'Keeffe asked readers of Writerhead what they'd go the whole wide world over for.
She asked readers what they wanted in life–with their writing and just as a human sharing space on the planet with billions of other humans.
I answered.
As a writer, I want enough. By that, I mean I want to make enough money to get by doing what I love full time.
I don't care if my writing lasts beyond my days or if I write something worthy of studying. I simply want to spend as much time as I can writing, spending time with the people I care about, and enjoying life.
(In case you're wondering: as a human, I'd search the whole wide world over for the best falafel and red curry.)
A Sure Thing or Long Odds?
I've heard people at jobs talk about how they didn't win the lottery. I've written about writing vs. the lottery before. Some people I've heard sounded seriously bummed when they talk about "losing" the lottery (as though they really stood a chance).
Sure, I imagine it would be very nice to have piles of money to travel wherever you want and live large. But the odds of making it as a millionaire by playing the lottery, or by becoming an overnight writing success, are slim.
Why bring writing into talk about the lottery?
Because so many would-be writers think about making it big over what really matters.
Millions or Enough?
I've had this conversation with a friend in my writing group: if we could have enough to be secure and comfortable writing full time tomorrow, would we take that over the chance at making millions as writers? It's a fun and interesting thing to think about.
We'd both take a comfortable household income–say $75,000 (that adjusts with inflation)–if it meant we could do what we love full time tomorrow.
We'd pass on the chance to make millions down the line if it meant we could plop down at our desks right away and write full time.
What About You?
If you could have enough to pay for a nice little house, a vehicle or two, and an annual vacation (or a bigger vacation every couple years), would you take that tomorrow if it meant you could never make more than "enough"?
Would you take guaranteed security and writing full time tomorrow if it means you will never have the chance at hitting it big and making millions as a writer?