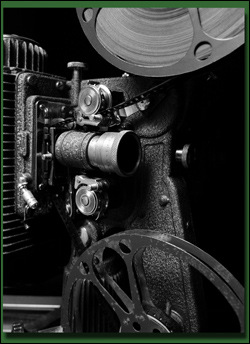 This Saturday, March 26, I'm giving a presentation at the Art Institute in Dallas about how you can use sequential content to keep people coming back to all you're doing online (and how to use WordPress to manage your sequential content).
If you aren't already a member of the Dallas/Fort Worth WordPress Meetup group, go here to sign up.
I've worked hard to create an accessible presentation that won't leave people new to WordPress in the dark…but still leave seasoned pros walking out with a head full of new ideas.
The presentation is broken into three parts:
A Brief History Lesson
I promise not to make this a boring history lecture. I mean, look at that image below–that's a real cover to the old New York Tribune depicting giant bugs attacking the city! I even worked the Friday the 13th movies and J.J. Abrams's Lost into the presentation.
While lighthearted, it's important to take a quick look back to see what kind of sequential content has always worked.
The history section wraps up with how WordPress factors into the mix…and what we all need to do to make people care about the content we create.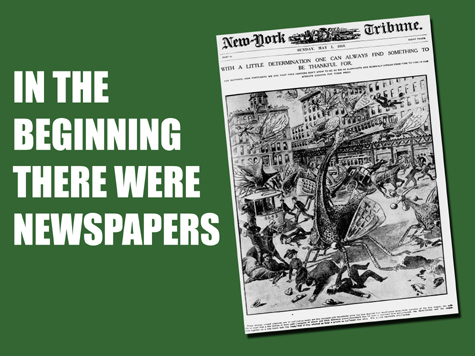 Types of Sequential Content
Sequential content is all around us. It's so common that most of us don't give it a second thought. That's great when we're consuming content, but not-so-great when we're creating content.
Whether you're creating text, art, video, or audio, I'll show you ways you can use sequential content to hook people…and provide real-life examples of the concepts in action.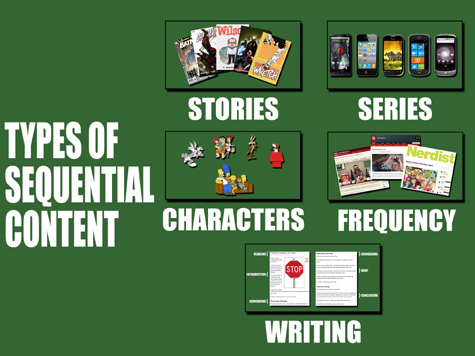 Using WordPress to Manage Sequential Content
Obviously, it wouldn't be a DFW WordPress Meetup without talking about WordPress.
I'll show you ways you can use WordPress to manage whatever sequential content you decide to throw at it.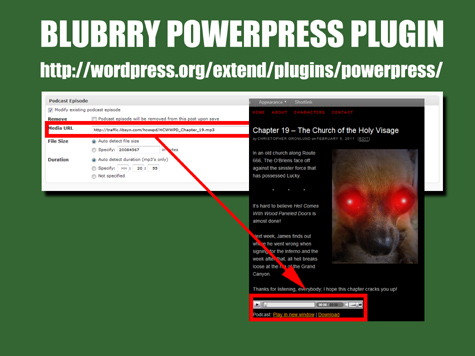 Sequential Content in Action
And because I'm not a fan of simply telling people what to do, but believe in showing them how to do things, the last section chronicles the creation of a fictitious city site.
You'll see how an idea becomes real and see how sequential content and WordPress work together to create a site that will keep people coming back.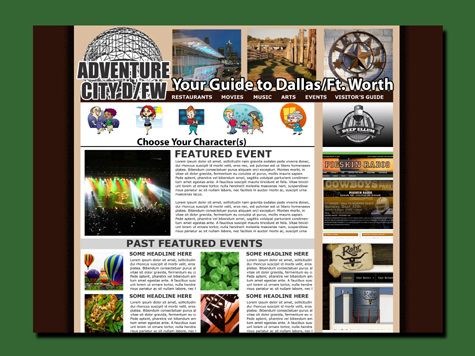 Register Today
I hope you'll come out the Art Institute Saturday afternoon at 4:00 for the presentation…and join us across the street at Sherlock's when it's all done, where the conversation always continues.
There's still room, so sign up today!