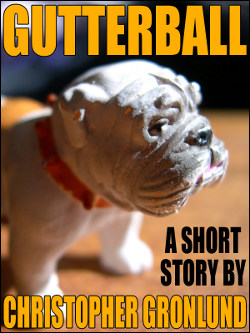 For awhile, now, I've chatted with the guys in my writing group about releasing some things for the Kindle and other devices.
I've messed with the .epub format here and here, but I've never tried publishing anything for the Kindle and Kindle apps. (I use the Kindle iPhone app for most of my e-book reading.)
I had some time to experiment this week and have a few things on Amazon, now.
The Process
Amazon really does make it easy to publish your own stories and e-books for the Kindle.
My coding skills don't go much beyond basic HTML and CSS, and that was more than enough to get things on Amazon's site.
The one thing I haven't figured out yet is how to offer a story for free. Other than that, everything was very simple, and the wait time to get things up on the site isn't bad at all. (Although I'm still waiting to correct a couple typos in the description of one of the stories.)
If anybody's interested, I can put together a walk through showing the process I used.
Other Devices
I've created .epub files, which covers Apple's iBook store, but I haven't even looked into the process for offering stories and e-books for the Nook.
Already, I've had Nook users say, "Hey, what about us?!" So I need to figure that out.
Has anybody tinkered with that? I'm assuming it's not too difficult a process.
The Future
I liked the ease of getting things up on Amazon, and I plan to release a collection of short stories soon. I also plan to offer an e-book for the novel I'm currently podcasting for free.
I'm still hoping for the traditional route with the novel I finished last summer, but it's nice having options to get things out there.
I hope everybody has a great weekend full of writing!