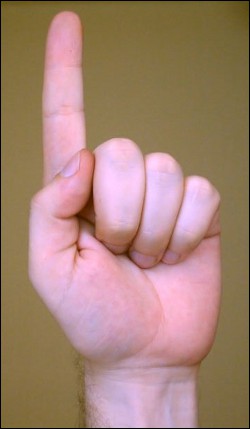 It's that time of year when people share their resolutions for the next year. (Or proclaim how silly resolutions are!)
The problem with resolutions is most lists look like this:
Lose weight.
Learn another language.
Travel to 5 different countries…maybe even 10!
Write and sell some kind of book.
Make an additional $50,000.
Do something "crazy."
Learn how to make sushi.
Learn how to paint portraits.
Learn another language!
Be a better person.
The Problem With Long Lists
The problem with long lists is they become overwhelming. Within the opening weeks of a new year, they can make you feel overwhelmed.
Long lists of resolutions are nice, but shorter lists actually work!
The Other Problem With Lists
If you look at the made-up list above, there's a big problem with it: some of the things simply can't be done in the span of a year — especially when all piled on top of each other. And…there's also no indication of how these things will get done.
"Lose weight" is a biggie, one that ends up on many people's list of resolutions. But there's a problem with that resolution: it's vague.
It's important to be more specific:
"Hit the gym 4 times a week and lose 5 pounds a month until losing 20 pounds," is something tangible with the goal built right in!
If you make a long list of resolutions, do your best to write how you'll reach a specific goal into each thing you want to accomplish.
The List of One
When I make lists, I try to keep them to 1 – 3 things. Once I accomplish those few things, I move on to the other things I would have included in a longer, overwhelming list.
But the list that gets the most attention is my list of one.
When I look at 2011's writing goals, it's important to pick one thing that I want to do more than anything else.
While I plan to release a couple e-books based on The Juggling Writer material, turn the novel from the podcast into an e-book (and maybe a print-on-demand book), start a Juggling Writer podcast, hopefully get an agent and sell my current novel, and do so many other things — above everything — there's one thing I want to do most: finish my next novel!
If I do nothing else in 2011, I want a readable draft of what I have planned next done by December 31, 2011.
If I see no progress on that one goal each month in 2011 — if I find myself working on the blog and other writing-related things because they're easier — I'll be missing the thing I want most from writing in 2011.
By focusing on one thing above all others, I've always found it easier to finish big things that matter most to me.
What's Your One Thing?
What's your most important writing resolution for 2011?
Put that before everything else and no matter what happens, 2011 will be a great year!