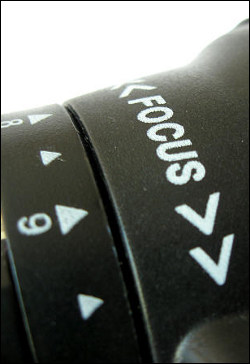 I'm good at multitasking — in large part because I'm easy going and don't get flustered when I'm interrupted with something.
While I'm good at multitasking, when left to my own devices, I tend to focus on one thing at a time until it's done.
It's a simple productivity tip that works.
Easier Said Than Done!
It can be hard to focus on one thing at a time.
We live in a world full of interruptions — there's always some kind of emergency right around the corner.
We're connected more than ever; the line between work and free time is blurred.
How can we ignore the myriad things thrown at us every day?
Focus on What Really Matters
All my websites went down the other day.
My ISP had a problem with the server my sites were on and sure enough — 505 errors for my main site, The Juggling Writer, and my podcast's site.
That's a pretty big thing…big enough to get my attention. If I let the problem interrupt what I was doing the day it all went down, all my sites would have probably been up within a couple hours.
But when things go wrong while I'm doing other things, I'm pretty good about putting things in perspective.
Stepping Back
I don't monetize my sites. I'm not saying I never will, but I give away a lot of what I create for free.
It comes back in the form of friendships, connections, and credibility — all of which trump money for the reasons I create content on my sites.
So when my sites went down, I stepped back and thought about it a moment: was it worth spending hours bringing things to tech support's attention sooner and risking progress on what I was doing the other day? Should I have made my websites being down a priority over what I was doing? Should I have worried that I may have lost all my online content?
It was more important for me to get some work done the other day and create a visual resume — it's what I set out to do with my daily list; it's what needed my attention.
Had I spent the time worrying about my site, I probably wouldn't have finished the two important things I set out to finish that day.
It's easier to rush around trying to tackle all the little emergencies as they happen, but I don't think it's very effective in most cases.
A Matter of Perspective
The big handful of  The Juggling Writer readers — I hoped — would forgive my site going down for a day. Most of the people listening to my podcast listen through iTunes, so they weren't affected. And anybody wandering to my main site, I'm sure, understands that sometimes websites go down.
I know a lot of people who'd think, "What if the perfect client was looking at my site the moment it went down?! What if I missed my chance of a lifetime?!"
There are always more chances. If your success hinges on the moment somebody comes across your site and discovers you, you're probably much better off doing something that creates more chances.
It did bother me that my sites were down. Lately, I've been seeing more people coming to The Juggling Writer, and a lot more people listening to my podcast.
But my world wasn't going to end if my sites were down. Even if I made money from my sites, it was more important to focus on what I was doing the other day.
Don't Sweat It
Getting stressed about all the little things  that happen during a day is a huge productivity killer.
At my last long-time job, most of my day was spent rushing around helping people and getting information for managers. I did most of my actual work in the evening. (I will never work a job like that again.)
The things I did at my last job that took away from what I was doing for clients really only mattered to the people rushing around and seeing an emergency in every little thing.
Instead of stepping back and asking what was most important — taking a stand and getting work done for a client on time — people rushed around getting figures together for meetings to discuss new timelines for clients because we were behind due to letting little emergencies get in the way of actual progress.
Once you've determined what's most important to do during the day and you get over the urge to try fixing every little issue that comes along, you realize that most of those little issues you thought were huge weren't worth the effort when compared to actually getting things done!
The Most Important Thing
On the day my sites went down, I got work done for a client and something done for myself.
My sites were down all day; I could have let it bother me to the point it affected my productivity.
In the end, what was most important got done and my sites are all back online.
Because I focused on what mattered most — what I could actually control — I didn't get stressed out.
Stress is the biggest productivity killer I know, so I avoid it.
And by avoiding it, I'm happier getting things that matter done!