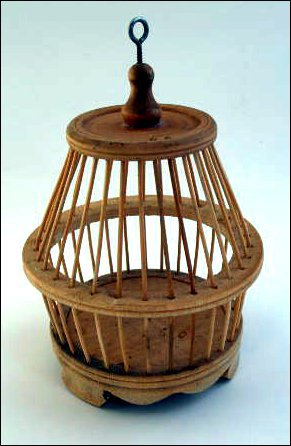 Right now I'm working and can hear the TV in the living room.
In an ideal world, my wife and I would have plenty of room to spread out and fall completely into our own little worlds for as long as we needed to create.
But that's not happening anytime soon; we share less than 900 square feet in which to write (me) and sew, play Celtic fiddle, and do art (her).
So What To Do?
I could get flustered and be distracted by the sounds in the background. I could not write and blame it on the situation. I could plan and wait until the ideal situations for creating happen and we each have dedicated spaces for our creative endeavors.
But to wait for ideal conditions in the future means I don't move forward right now.
Putting It In Perspective
In some ways, I'm luckier than my wife: writing takes up less room than sewing and art. I don't have to clean the kitchen floor (the only smooth floor in the apartment other than the bathroom), every time I cut large pieces of fabric like she does. I don't have to go into a closet to drag out supplies when I want to do art — I come back to the office, sit at my desk, and turn on my computer. I no longer work in hot warehouses and have to write while exhausted. I think back to a small pile of screenplays and a novel I wrote while sitting on a hard metal folding chair for years…the standard office chair I now have is a throne compared to those days.
My Only Option
I could still complain that the setup isn't ideal…because it isn't. But that would do me no good.
My only choice is to deal with the current situation and keep producing, because that's what will help us reach a point where things are ideal.