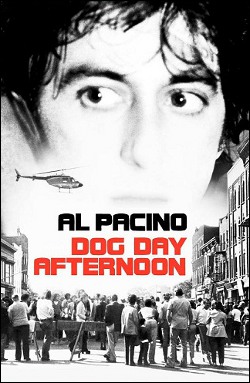 When I was a kid, my father took me to movies I shouldn't have been seeing when I was 5 or 6. When The Enforcer came out, the theater ran the original Dirty Harry along with it. More than remembering the movie, I remember the theater — how it smelled like smoke, sweat, and the bubblegum the woman in front of us was chewing.
Drive In Terror
He took us to see Hell House and The Exorcist at the drive in. My step mother protested, but my dad said, "Don't worry — the kids will fall asleep."
We got there as the first showing of The Exorcist was wrapping up; my sister, step brother, and I saw enough to terrify us. I did my best to fall asleep in the back of the car. I was dozing when my father, returning from the concession stand, thought it would be funny to shake the back of the car like the bed shook in the movie.
There was no way we could sleep after that.
I don't think any of us in the back seat slept soundly for weeks after watching those two movies.
The Power of Clint Eastwood
Clint Eastwood was the coolest in my father's eyes. Not only was he Callahan, a no-nonsense homicide detective — he was The Outlaw Josey Wales. He was the guy I saw up on the big screen in drive in movie triple feature westerns on weekends my older sister didn't come along for a visit with our dad. We dozed off during a triple feature one night; I remember a cop knocking on the window thinking we were two drunks sleeping it off.
And I remember when my dad took me to see Dog Day Afternoon.
Enter Al Pacino
I didn't doze off in the car or spend my time taking in the foul odors of the theater. I watched every second of Dog Day Afternoon — it was unlike anything I ever saw. The story was different; I don't think an ending hit me like that again until my dad took me to see The Deer Hunter when it came out.
What I remember most about Dog Day Afternoon: the characters.
It was the first time I really felt for people in a movie, even though they were bank robbers. I was still a bit too young to understand why they were robbing the bank, but I could tell through the two main characters that they really needed the money for something more than typical greed. They were desperate, and I felt sorry for them.
They were the most complex bad guys I'd ever seen at the time.
The Influence
To this day, in my own writing, I love characters who aren't normal — characters people sorry for. Even if it's a "bad guy," I want people to feel for them, or at least understand why they became bad guys. Sure, I occasionally write a typical bad guy everybody wants to see dead by the end of the story, but in general, I think that's an easy way out.
Since childhood, I've been fascinated by how a story goes from script to screen. I sat through Terry Gilliam's Time Bandits three times in a row, trying to imagine the process. I wrote comic book scripts and screenplays before I ever finished a novel (and that novel was a screenplay first).
My father only read two things I wrote before he died in 1991 — a 12-page comic book script and a short story — but all that time spent in theaters and at the drive in influenced my writing even more than books.