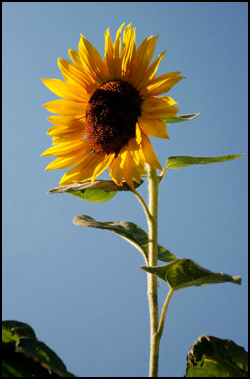 While I hear people talk about how so many people feel entitled to things, I bump into so many people who don't feel entitled to things.
I know many talented people who feel like they aren't worthy of success, even if they leave the competition behind.
They say things like, "That other guy deserved it more," "I can't compete with that," and "I'm not really that good," even if they're great.
Others become angry or depressed when less-talented individuals make it. But here's the not-so-secret about those not-as-talented people: they gave themselves credit!
I'm all for taking the time to learn how to do something very well before stepping out and saying, "I'm a writer!" but once you've put thousands of hours into creating — if you're good enough to make it — why not give yourself credit?
Why think you're not worthy, or become angry at the success of others?
How do you get around those feelings?
Be Humble
When I talk about healthy arrogance, I'm really talking about a kind of self confidence.
If you've put in long hours writing or pursuing other interests, you are entitled to any success that follows. You're even entitled to occasionally thinking, "Ya know — at least on one level — I'm better than the people who sit around talking about the things they want to do, but never doing them."
If you couple those moments with being humble most of the time, it creates a kind of healthy arrogance that reminds you, "I still have a way to go, but ya know something? I am entitled to success!"
If you wake up early and write while much of the world is hitting the snooze alarm for the third time; if you write during your lunch break at work while others eat at their desks and keep working; if you write in the evening instead of sitting around watching TV (not that there's anything wrong with that if it's what you enjoy), you should acknowledge your efforts…even feel a little special about them.
I'm not saying you should rush into the streets shouting, "I'M AWESOME AND YOU'RE NOT!" but there's nothing wrong with sometimes sitting back and thinking, "Ya know, I am a bit of a badass…"
Acknowledge Your Unseen Efforts

I used to get up between 4:30 and 5:00 every morning to write.
When I rolled into work happy that I started my day doing what I loved, coworkers came rushing in still putting on makeup or wolfing down breakfast in two bites at their desk. They complained about how hectic their mornings were and continued complaining throughout the day. They were the people who sighed when asked a question; they were the people who acted like every interruption was the end of the world.
In short, they were genuinely arrogant.
There were times the only thing that got me through those days was reminding myself that I woke up early to pursue something I loved, while the people who were mean to most people they encountered during the day didn't.
If you have to deal with ugly people on a daily basis, there's nothing wrong with thinking, "I deserve better than this," and hoping that the work nobody sees you doing one day becomes your way out of an unpleasant job.
Work Hard (With Results)

Before you can think, "Ya know, I'm a bit of a badass," you need to back it up.
The only way to back it up is to spend a lot of hours totally alone and writing. But hard work alone isn't enough.
While I lean toward agreeing with Malcolm Gladwell's 10,000 hour rule (or at least that putting many hours toward something before stepping out is the way to go), 10,000 hours of hard work doesn't necessarily guarantee success.
If you spend 10,000 hours honing a skill, but never putting in the time learning the business behind that skill, that's lost time that won't bring you results.
If you spend 10,000 hours writing but not pushing to make yourself better every hour you sit down to write, you can remain mediocre.
But if you spend 10,000 hours focusing on all aspects of writing (the skill, learning the business, submitting and selling work along the way), you're going to be worthy of holding your own with other writers.
And there's nothing wrong with acknowledging that you're a bit of a badass at that point.
Help Others
It should go without saying that if you're a bit of a badass, it never hurts to help others become a bit of a badass; after all, we're talking about healthy arrogance — not generic, "I'm better than everybody, so forget them!" arrogance.
If you sit back and think you're better than some people, one of the best ways to prove it is by helping others.
If you don't have the ability to help other people become better, chances are you haven't worked hard enough to share the lessons that come with thousands of hours of effort.
If you can't talk about the ins and outs of writing and publishing, you probably still have a lot to learn. (Of course, when it comes to these things, we never stop learning.)
Being able to help others with little effort is one of the best ways to know that you've reached a level of success where you're entitled to holding your own with the people you look up to.
The Sunflower
I've never written about what goes in to choosing the images I use for Juggling Writer entries.
For this entry, I initially thought about including an image of somebody looking down their nose or somebody who looked like they just tasted something bitter.
But that's not the message I'm trying to convey when I talk about healthy arrogance.
If you're humble, acknowledge your efforts, work hard, and help others, there's nothing wrong with being proud of who you are and what you do.
You shouldn't compare yourself to successful people and think, "I'm not worthy"; you should look at them and think, "I deserve to be one of those people."
There's nothing wrong with sometimes standing up tall and bright, like a flower facing the sun.