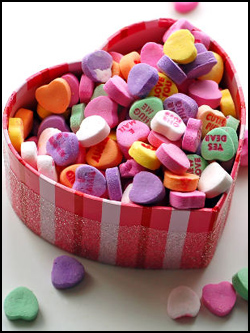 My wife used to be a freelance artist. And then one day she came to no longer love what she did…
It got old dealing with clients who approved preliminary sketches for finished art, only to not want to pay her for work because they changed their minds and wanted something else (and felt like they had the right to work an artist for weeks or months before finally figuring out what they really wanted all along and then trying to pay only for that final bit of work).
Having to explain, "No, I can't just draw the Tasmanian Devil for a T-shirt without a license," "No, I won't do 15 designs, only to be paid in merchandise I don't want," and the best: "No, I don't do free art for exposure and for portfolio pieces; my portfolio stands on its own, and is filled with art I love, much of it paid art."
It all got old.
In the end, my wife stopped doing art for others and started sewing for herself.
When people find out she sews, many go straight to the question: "How much money do you make doing that?"
They often look perplexed when she says, "I have no desire to make money sewing. I do it for myself because I love it…"
*           *          *
When people find out I've made more money writing articles than I have writing fiction, they ask me why I don't write more articles. (And they're often surprised to hear that for most writers, fiction doesn't pay. In the minds of many, all one needs to do to make it writing, apparently, is "get inspired," write that novel they've always talked about writing, and watch it debut on the New York Times Bestseller List.)
When I was laid off last December, the first thing I thought was, "I should freelance!" but instead, I worked on writing I really love: fiction and blogging. When I returned to a day job in July (only to be laid off again in August), I was a bit bummed that I didn't freelance. And then I looked at this blog, which I do out of love for writing, and the novel I recently completed (which I definitely wrote out of a love for writing). I look at the goofy podcast I'm doing that still cracks me up, gutter humor be damned!
When I look at what I wrote and did during my unemployment, I'm proud of what I have to show, even though none of it's put money in any of my bank accounts.
I write fiction because I love it. I write the occasional non-fiction piece I find enjoyable, but I won't write just for the money because I never want to get burned out on the kind of writing I love. It's why I make a big separation between the technical writing and editing that pays the bills, and the fiction and occasional non-fiction that sometimes brings in enough money to celebrate the sale.
*          *          *
There are a lot of writers out there chasing trends. They hear that vampires are the thing, so they drop what they're doing to write a vampire story. Then it's werewolves or family drama, so they write a family drama about a group of lycanthropes trying to keep up with the Jonses until it all goes to hell when the Joneses throw a block party during the full moon! And then it's the next trend, and the trend after that…when the whole time, the writer should have been writing what they loved all along.
This week, ask yourself: "Are you writing what you want to write, or what you think you should write?"
If you're writing what you want to write–what you love–good for you!
If you're writing what you think you should write, remember that by the time you see a trend and paddle out for the ride, the wave will probably be gone when it's your turn to stand up on the board.
And even if you catch the wave and people notice, why be a surfer when what you really live to be is a writer?