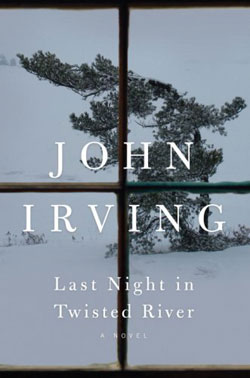 I always loved reading and writing. When I was younger, I read and wrote as much as I could, but I never thought about being a writer. I didn't think about being a writer until discovering two things: the movie, Time Bandits, and Stephen King's book, Different Seasons.
I saw Time Bandits three times the weekend it opened. It was the first time I remember thinking, "Somebody wrote that!"
The first time I watched the movie was for the fun of watching, and the other two times was with the intent of thinking how written words comprising a script became something magical on a movie screen.
In 7th grade, I found a copy of Different Seasons laying around the house. I hadn't ventured into too much adult/contemporary fiction at the time. The four stories in Different Seasons seemed to be the perfect introduction to something more than what I was reading in school and on my own. If I didn't like the stories, they weren't so long that I would have been wasting my time. Fortunately, I liked every story in the book…especially "The Body."
Reading the story that was later made into the movie Stand By Me made me want to write. It was the kind of story I wished I could write, and since it was in a book that was bought in a grocery store, it meant that there was a market for the kind of thing I knew I wanted to do.
My big sister was a voracious reader. She devoured everything in print: newspapers, books of poetry, library books, books she bought, and books my mother bought. When I saw the copy of John Irving's The World According to Garp laying around, I picked it up and started reading. It was the thickest book I'd ever tackled in my 12 or 13 years alive.
There was something about the book I couldn't explain. It felt familiar; it felt like nothing I'd ever read before. I didn't get everything about it, but it challenged me to try to understand every word and thing that happened in all those pages. More than anything, I remember feeling for all the characters. Not just, "Man, that's rough," but feeling as though they were people I personally knew, who faced all these strange curveballs that life throws our way.
When I set the book down, I had a new favorite writer…somebody had finally unseated Jack London for top spot in my world.
While John Irving was my favorite writer, I never had the desire to write like him. Oh, sure — the randomness that life throws our way is in the things I write, and I'm an unabashed emotional writer, but those aren't traits owned by Irving, or even the people he looked up to (Vonnegut and Dickens — two of my other favorite writers).
I like John Irving so much because I will never set out to attempt to write like John Irving. In his writing, there's something I always love; even in the books he's written that didn't leave me feeling as floored as when I finished The World According to Garp or A Prayer for Owen Meany. But I will never attempt to thread words together or lay out a plot in the same way Irving does.
Maybe I like Irving's writing so much because I simply enjoy reading his novels. I don't think about how he does what he does; I don't want to do what he does. But for days or weeks, I can curl up on the couch and lose myself in stories that feel so familiar, but also feel like nothing I've read before.
Today, John Irving's latest, Last Night in Twisted River, was released. I'm already savoring every word and looking forward to that bittersweet moment of finishing a book I've waited years for, but not wanting to ever end.
*          *          *
What writers or stories inspired you to write? Why?