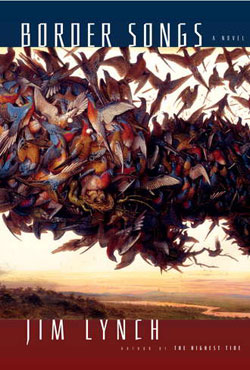 I loved Jim Lynch's, The Highest Tide.
Since the publication of the book, I've kept my eye open for Lynch's next book. Apparently, my eyes have been closed this summer, because his latest book, Border Songs, has been out for a few months.
Some reviewers have said that it's the same plot as The Highest Tide, only with different characters and a different setting.
I don't care if that turns out to be true.
I've read the first two chapters on my iTouch (Kindle application), and it's just more good writing! It feels much different from The Highest Tide, too.
I loved Lynch's writing in The Highest Tide and suspect that I'll love Border Songs, too.