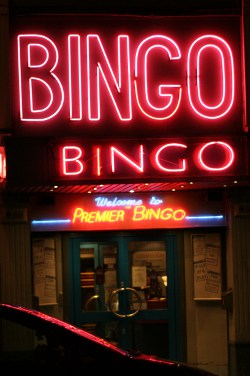 With only $5 to their name, the O'Briens hit a bingo hall in the hope that Mary can turn $5 into something more.
*          *          *
Since this is a short chapter, be sure to keep listening after the end credits for a short story called "Gutterball."
"Gutterball" is a short story about a bulldog with an eating issue. I recorded the story as a test before recording Hell Comes With Wood Paneled Doors.
I've mentioned wanting to release Hell Comes With Wood Paneled Doors as an e-book. I also used "Gutterball" to test formatting for the Kindle. You can see what kinds of writing I do when I'm not writing humorous coming-of-age stories here.
*          *          *
Okay, on to this week's chapter!
Podcast: Play in new window | Download