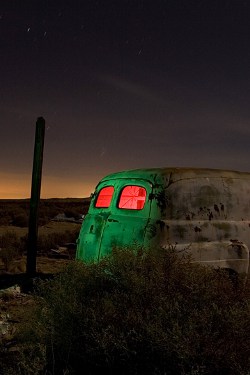 I stumbled upon Troy Paiva's Lost America website in 1998 and instantly fell in love with his photography.
Not only was Troy out on the road taking photos…he was taking night photos of all the places time has forgotten; the kinds of places I've loved all my life.
Troy gives life to things long dead — the things most people don't give a second look as they drive by. With an eerie glow, Troy resurrects the past and creates physical dreamscapes.
The Giveaway
I'm giving away a signed copy of Troy's book, Night Vision: The Art of Urban Exploration (and a handful of other goodies!).
The book is beautiful — and it's not all photos. There is a lot of commentary throughout the book as well.
All you have to do to be eligible to win is leave a comment on roadtripfromhell.com letting me know what you like about Hell Comes With Wood Paneled Doors. You can also send email, or use the contact form on the website. Or…just "Like" the Road Trip From Hell Facebook page.
On January 8 — on what would have been Elvis Presley's birthday — a winner will be selected and announced on the podcast chapter loaded on January 9, 2011.
Good luck!
Here's What Troy Does
If you want to see the kind of work Troy does, look no further.
Some of these images are in Night Vision: The Art of Urban Exploration, and some are from his website.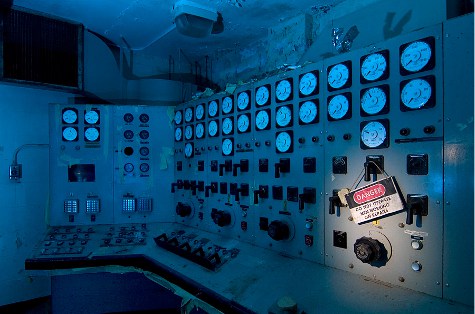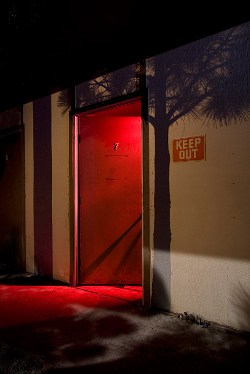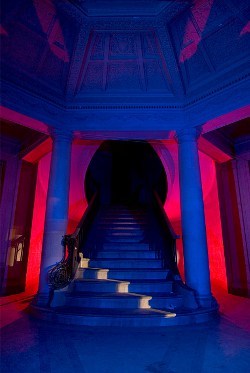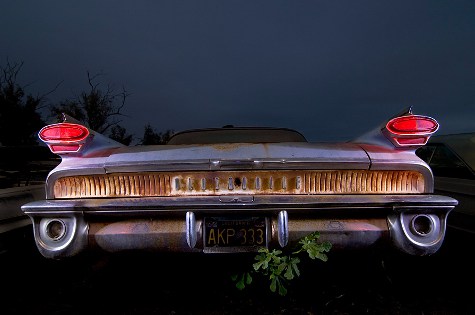 Some New Work at Lost America
Troy shared a couple links to some recent work worth checking out:
What Have We Lost
In the current episode of Hell Comes With Wood Paneled Doors, there's a section where Michael talks about his fathers feeling about what we've lost as a nation when we went from state highways to interstates dotted with corporations.
Fortunately, there are people like Troy who are still roaming the highways finding what we've lost…
A Final Photo
I love this photo — a '58 Rambler (with a Gremlin in the background)!
I love it because James traded a Gremlin in for the Inferno in Hell Comes With Wood Paneled Doors.
I've always seen the Inferno as a cross between a '58 Rambler and a '57 Chevy Nomad wagon.
Is it any wonder why I love Troy's photography so much…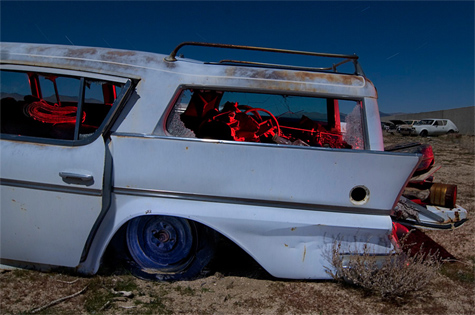 All photos copyright Troy Paiva.