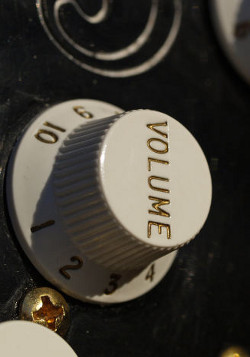 Much of the United States is experiencing an arctic blast and preparing for the mad rush of Thanksgiving.
What better way to come in from the cold and relax than listening to some surf music?
So grab a beer or cocktail and pretend you're someplace warm, 'cause here we go!
Pirato Ketchup – "Surf Sourire"
I've shared the live version of their song that I used for the opening of the Hell Comes With Wood Paneled Doors podcast. Here's another taste the band:
The Dead Rocks – "Center of the Universe"
Pirato Ketchup is gearing up for a vinyl release (yep, people still buy vinyl 'cause vinyl's still cool!) and splitting a side with Brazil's The Dead Rocks:
Rick K and the Allnighters – "Wipeout"
Antoine Pottier (from Pirato Ketchup) shared this on his Facebook page. Gotta love the swapping with the drums on a surf tune everybody knows.
Man…or Astroman? – "Reversal of Polarity"
Speaking of swapping instruments, here's Man…or Astroman sharing an instrument. (It really picks up about 1:35 into the video.)
Oh, Hell–one more by Man…or Astroman; this time, with a theramin!
Shadowy Men on a Shadowy Planet – "Having an Average Weekend"
One of my favorite surf surprises was seeing Shadowy Men on a Shadowy Planet open for the Dead Milkmen years ago.
I didn't know who they were at first, but I knew who they were the minute they played "Having and Average Weekend."
Dick Dale and the Del-Tones – "Miserlou"
He was doing it back in the early 60s:
And in his 70s, not even cancer can stop him! – "Miserlou" again.
Operation Ivy – "Bankshot"
And even though it's not a straight up surf tune, it's as close as Op Ivy got: