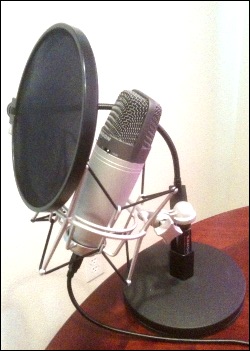 I've wanted to podcast my first novel for a couple years. I've wanted to do a bi-weekly podcast for The Juggling Writer since I started the blog almost a year ago.
My first novel, called Hell Comes with Wood Paneled Doors, is a humorous coming-of-age story about a family traveling cross country in a possessed station wagon. Check out the podcast here.
I'm still knocking around ideas for the The Juggling Writer podcast, but it's something I'd really like to do.
I just found myself unemployed [again] after working for a month following a 7-month bout with unemployment.
Hopefully this time around with no job won't last more than a week or two, but while I'm looking for work, I may as well put the time to good use and start figuring out how to get the best sound for podcasts.