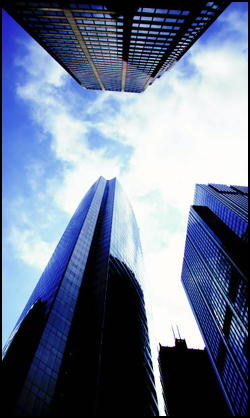 I've bumped into quite a few down people lately.
When we chat about it, they feel bad for venting because — with the exception of one month — I've been unemployed since December, 2009…
They know I'm uninsured and essentially pay the equivalent of another rent for medication each month…
They know I have a pituitary tumor that leaves me feeling dizzy and cruddy…
Some of the people I've chatted with feel like they have no reason to be down, but it's not a contest.
If they hurt, they hurt…
*          *          *
When I look at the last year of my life, maybe I should be down.
I've watched the emergency fund disappear and I don't know when I'll find my next job.
My wife isn't working, either — we're a zero-income household. (I'm sure we're not alone.)
When I look at things, though, all I see is a good year.
Here's why:
I see more friends than usual, and I've made new friends.
I attended two conferences I scheduled while employed.
I go for walks whenever I want.
I swim.
I juggle.
I write.
I edit.
I write some more.
I'm about to start podcasting.
I'm back to pitching articles.
I spend a lot of time with my wife, which has been the best part of this past year.
I have less security than I've had in years, but I'm happier than I've ever been.
I wish I could help the people I know who are down. I'm sure I'd be very down if I wasn't doing things I love in between job hunting and taking care of responsibilities. The best I can offer to anybody who's down is to not just do something you love, but do it consistently!
Doing something you love on a regular basis is the best way I know to avoid the blues.
I can look at my feet and feel sorry for myself, or I can look up knowing I've been having the best year of my life because I'm working on things I love, even though they aren't yet making any money.