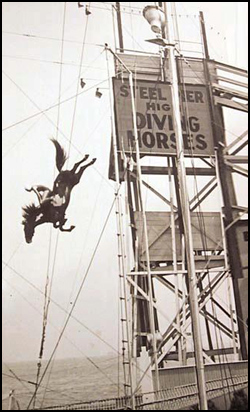 Michael ponders what strange force has kept his parents together, while James and Michael's mother, Mary, strike a series of deals regarding The Inferno and Mary's pet Chihuahua, Lucky. Also witness the opening moves in the ongoing mental chess match that Michael plays with his evil younger siblings, Elvis and Olivia.
*           *           *
[Explicit language — there's some swearing in this chapter. Just letting you know…]
*           *          *
A hearty THANK YOU! to everybody who listened last week and commented and sent me e-mail.
Please leave a comment below, or go to the Comment page to send me a message.
00:00:00 – Introduction
00:00:08 – Theme Music (by Pirato Ketchup)
00:00:55 – Commentary
00:02:59 – Chapter 2: "The Big Orange Hole in the Ground My Grandmother Loved So Dearly:
00:04:25 – The Differences Between James and Mary
00:05:21 – Forward
00:07:40 – How James and Mary Met
00:12:17 – A Momentary Truce
00:14:12 – Michael's Grandmother and the Grand Canyon
00:16:53 – In the Kitchen
00:18:00 – Elvis and Olivia
00:21:04 – Dinner
00:22:52 – Introducing Lucky
00:25:53 – What to Do with Lucky?
00:27:50 – "May I Please Be Excused?"
00:28:05 – Coming Next Week
00:28:21 – Credits
00:27:50 – End Music (by Pirato Ketchup)
Podcast: Play in new window | Download