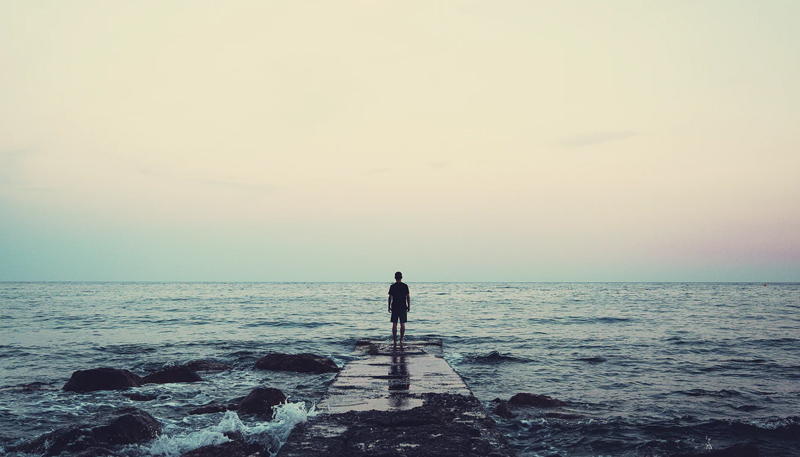 [The short version: I'm done submitting novels to agents and publishers. The current novel seems to have run its course. Because it's the first book of three and I want to finish the series, I will. (Many writers set a series aside at this point because you don't get to sell a series on a second or third book. But I don't want to start something new in the hope it's "the book that sells," so I'll keep writing.) I have an outlet at Not About Lumberjacks, so I'm obviously not quitting all writing…just hoping for traditional publication. If you want to know more, read on…]
I'm Done
I'm done trying to sell fiction by traditional means.
I take rejection remarkably well, but I've reached a point where I'm tired of the chase. It doesn't make me happy. And that rush to the next thing after rejection in the hope it will be your big break is tiring.
I appreciate all the agents, publishers, and even producers who have said, "Hey, this is great writing. This is a wonderful and ambitious project, but I don't know how I'd sell it." And I understand well-meaning people who respond to that with, "Then just write something more marketable!"
But the chase, the unsolicited advice, and the time involved steals joy from a thing I love…and I'm done.
There's a bit more to it than that, though…
The Problem with a Series [that Doesn't Sell]
Normally, I would gladly jump to the next book, writing it in the hope that things work out and I finally finish a story someone feels they can sell. But…the book that's made its recent rounds is the first in a series.
Many writers at this point set things aside and work on their next idea. If you say to agents and editors, "Hey, I've just completed the second book in a trilogy and I hope you like it," it is [naturally] met with, "What was wrong with the first book that it didn't sell?"
So I would never fault writers who jump away from a series they love to the next thing that might potentially sell. If one's goal is to make money, then you focus on the next project that might do so — not necessarily the story of your heart.
But in my case, this tale about a girl born in a circus in the 1920s and her rise to fame as a magician in the 40s and 50s is something I want to see through.
So I will keep writing…
What Lies Ahead
I will still write stories for Not About Lumberjacks, and may even create a separate RSS feed, there, for longer works. (I have other novels and novellas agents loved, but had no idea how to sell.)
So, I'm not quitting writing…just quitting the chase for traditional publication.
In No Way Wasted
If you've read enough entries, here, you know a friend and I take a long weekend each spring for an annual writing retreat in East Texas. (We just resumed the annual retreat this week — you can read a recap here.)
My friend Deacon often knows what I hope to do with my writing (and what I want from it all) more than I do. In writing and in our friendship, the guy has a knack for saying the right things at the right time.
Deacon plays guitar, and I tinker around on a mandolin. Not too long ago, we were texting about how there are things we play well…and things we stumble through.
So many people want to do creative things, but never do because they feel they must be perfect from the start. While talking about playing music (including discussions about sometimes playing terribly), Deacon said something so beautiful and perfect:
Music goes into the air and disappears, and it is in no way wasted.
Close Calls and What is "Wrong"
I've had enough close calls to know what I write is good.
I've had agents representing some of the biggest writers alive read 10 pages of what I've written and request the next 50…and then the entire manuscript. (That means there's at least something there.)
I once had an agent tell me they knew by the second chapter that they would not represent the book I sent them because it was weird (it's been compared to the TV shows Twin Peaks and Northern Exposure), but they finished the damn thing because it interested them.
I can tell you what is "wrong" with the novel I just mentioned (there are multiple storylines, and it is bizarre in places). I can tell you what is "wrong" with the novel I've been shopping around recently (it's literary, but then…in comes some real magic — it doesn't hide its fantastic elements).
It would be easy to write novels I know might have a better chance at publication, but where's the fun in that?
These are the right novels for me to write.
The Norm
I have spent thirty-two years taking writing seriously. It would be easy to say it is time wasted; after all, I didn't sell the three novels I submitted along the way (and a fourth is tucked away in a filing cabinet). Many people would consider that failure, but I know it's not.
We sell a story in the U.S.: "Work hard, pursue that passion, and all good things are destined to follow."
But that's the exception, not the norm.
Some of the greatest art and stories by people were not seen until they were long dead, and I'm certain there are countless great works of art that never see more than a handful of eyes before fading away and lost to time.
That is the norm.
In No Way Wasted
I could look back on thirty-two years of effort and say I failed…except I know I haven't.
I've become the writer I dreamed of becoming when I was younger. I have made friends through writing I never imagined I'd know (even more, never imagined would view me as a contemporary). I have a place where the quirky stories I've written are heard and read by people I don't know.
It's not-so-bad.
Sure, one might argue I've written many words that have gone into the air and disappeared, but — just like music — it is in no way wasted…
* * *
Image: Joshua Earle