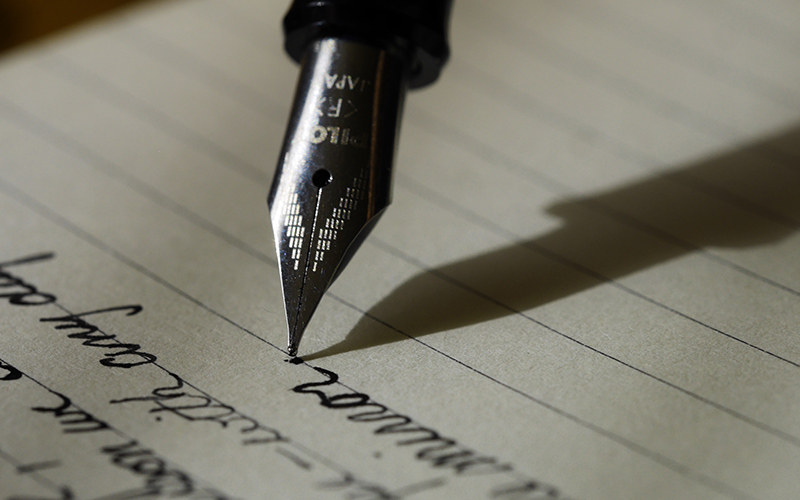 My ideal writing morning looks like this:
The night before, I think a little about what I'll write the next morning.
The next morning, I wake up between 4:30 – 5:30 and lie in bed a moment thinking about what needs to be written.
I wander to the kitchen and drink a glass of water by the glow a night light.
I wander to my office, turn on the light, and tap my spacebar, waking up my computer.
I open my document in Word or Scrivener (Word for novels and Scrivener for short fiction).
I begin the day's writing in silence.
The computer is where it all happens. After decades of using a word processor, my fingers can keep up with my mind dump. I fix things as I think of better ways to write sections. I tag sections and make notes…or highlight things for later review.
I am a big fan of using my computer to write.
Processes Sometimes Change
Lately, my work schedule means I don't rise as early to write anymore. I'm now up early to get ready for work, hop into traffic, and head to the office. These days, most of my writing is done on my lunch break.
By hand.
I sit in the back of the cafeteria, where two walls of windows come together in a corner overlooking different sides of a courtyard.
I drag out my beat-up, green Mead steno notebook…and write.
I write by hand because it's what it currently takes to get writing done. And I must say, there's something nice about seeing a sloppy page full of ideas…maybe even some diagrams.
In Defense of Writing by Hand
I recently stumbled upon this piece by John Pipkin about writing by hand. I like that Pipkin doesn't blame his computer for distractions while writing, but rather…how it's a place where he sits and feels exhausted.
When you pay bills on your system, interact with others on your system, and for many — even work at your desk…to sit down before your machine after a busy day can make even something you love doing seem like another tired action.
I'm fine writing in the early morning, but if I sit down after work and dinner and other household-y things, writing can feel like just another task I must complete. (And I do my best to live a life that doesn't feel like a series of never-ending lists.)
More than that, as Pipkin mentions, text on a screen looks "clean" whether a draft is rough or polished, and that can make it feel like writing into a white void.
Visual Scrawling
What I liked best about Pipkin's defense of writing by hand is that a handwritten manuscript looks like a rough draft!
You can see past ideas and passages crossed out; notes in the margins; room layouts or other visual things for continuity. A manuscript written by hand looks like a structured thing rising from a mess and waiting to be smoothed over and made complete.
The cleaner the page (if one writes additional drafts by hand), the closer you know you are to the end.
On the white glow of a monitor, though, it all looks the same.
(I once discussed something similar in the beginning of an old, clunky video *)
But What If…
I've also heard good reasons not to write manuscripts by hand:
"What if you lose your notebook?"
"What if you spill something on your notebook or it gets mangled in some way?
"What if your house catches on fire?"
When I work on my computer, every time I instinctively type CTRL-S to save, it's on the cloud.
If I lose my notebook, I lose writing. But if my computer dies, my writing does not die with it.
(I suppose one can take notes of what they write each day and drop the images in Evernote or some other cloud-based storage option, but that's hardly ideal. [And yet, I've done it.])
System of Record
Even with cloud-based storage, I've heard many writers talk about ending up confused with all the versions of manuscripts they keep. (I also hear there are organized writers in the world who do not have this problem.)
Other writers talk about how they wish it were easier to keep research and notes together with a manuscript in progress. (Again, some writers, I hear, actually use all of Scrivener's features and have solved this dilemma.)
But what I love best about writing by hand in a notebook or journal is the personality of each page. My handwriting, as rough as it may be at times, on each line and each page…proof that I was there putting in the work and not some floating cursor in the ether.
It's looking at margins and remembering old ideas and even the beginnings of grocery items to pick up on the way home from work.
When you write by hand, you rediscover manuscripts in ways you often don't when using a word processor. And in that discovery (at least for me), new ideas come to life that would never occur if writing any other way but by hand.
* * *
* I often think about getting back to making videos, but not sure. Any interest by readers?