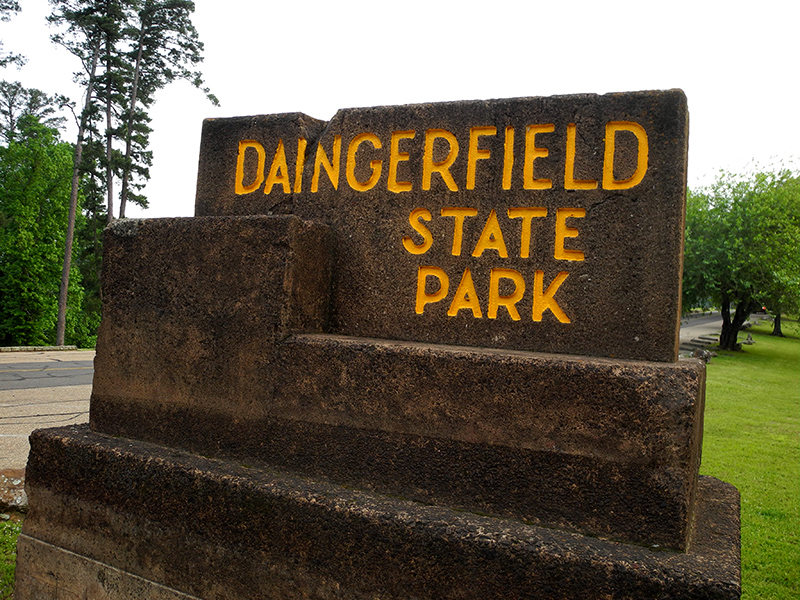 Last weekend, it was back into the woods of East Texas for the annual writing retreat. This year, a friend and I spent a few days in Daingerfield State Park.
My wife and I went to the park for her birthday last October. (Photos for those who want to see the park in all its glory.) I knew then that this year's retreat would find me back there — this time, in a cabin. (And a mighty fine cabin it was.)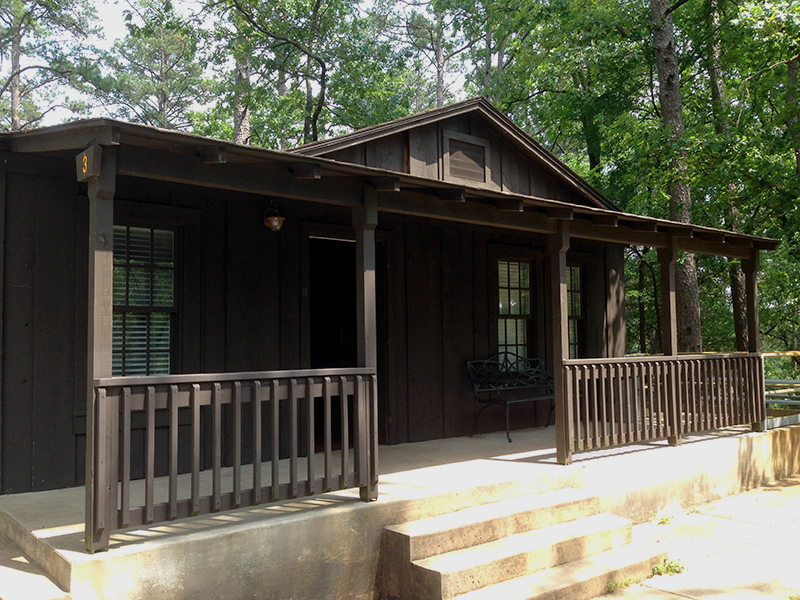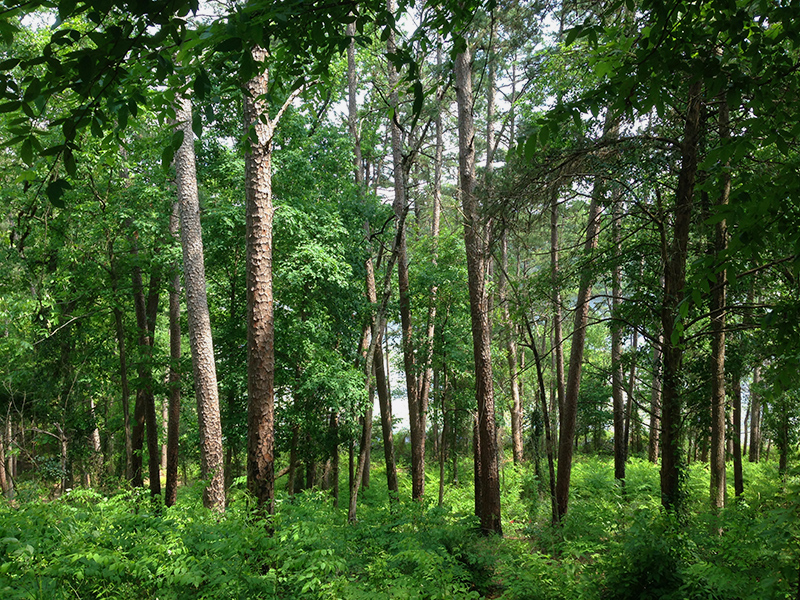 How About Another Hike?
We ended up outside more than any other retreat. It did cut into a bit of writing time, but the retreat is more about hanging out and keeping writing on the mind than it is about sitting and producing a word count. (Although that happened as well.)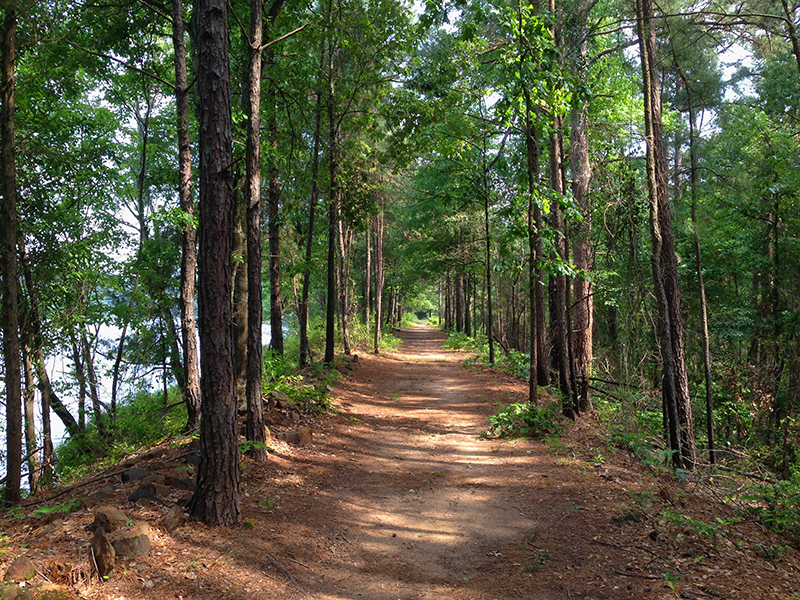 Getting out on a trail is a great way to clear the mind and let your subconscious do the work. One thing that's always given me fits about what I'm working on (especially how it affects the next two books in the series) became clear out in the woods. Add to that how good it feels to get out and move…it makes the words flow when it's time to settle in and write!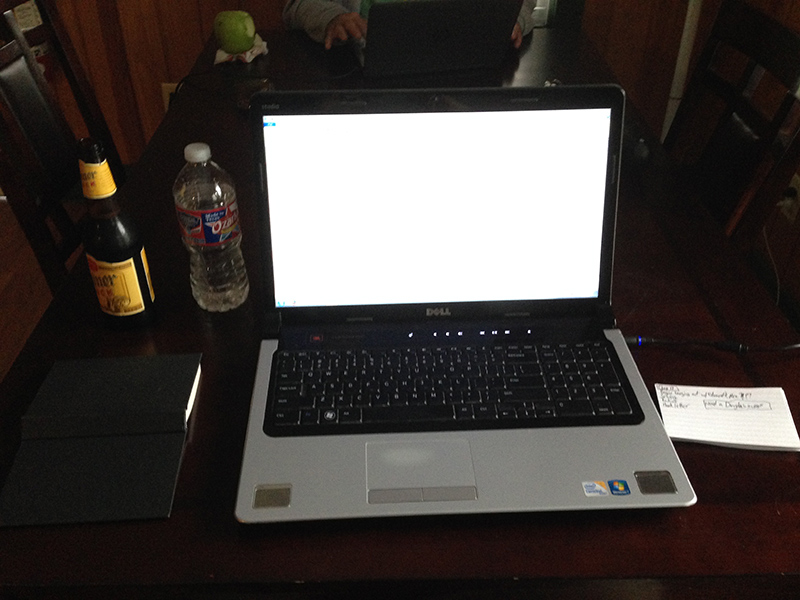 Cross-Table Writing
Each year I mention it, but there's something invigorating about sitting across a table from another person writing. When you're thinking, you hear them tapping away at the keyboard. When you feel like stopping, it's easy not to because someone else is doing the work you're there to do…so you keep at it.
This year, no writing was done on Friday, but Saturday was a very productive day…and Sunday saw more writing before heading home.
The retreat seemed especially great for Deacon. He's in the middle of a huge career change (finance to nursing), and much of our usual chats have been about how busy life is with being a dad and going to school. But on the way out there, he described where he is in the book he's writing, and I smiled because it seems he's at that point where so much of it all is clear — which makes it easier to keep moving through pages.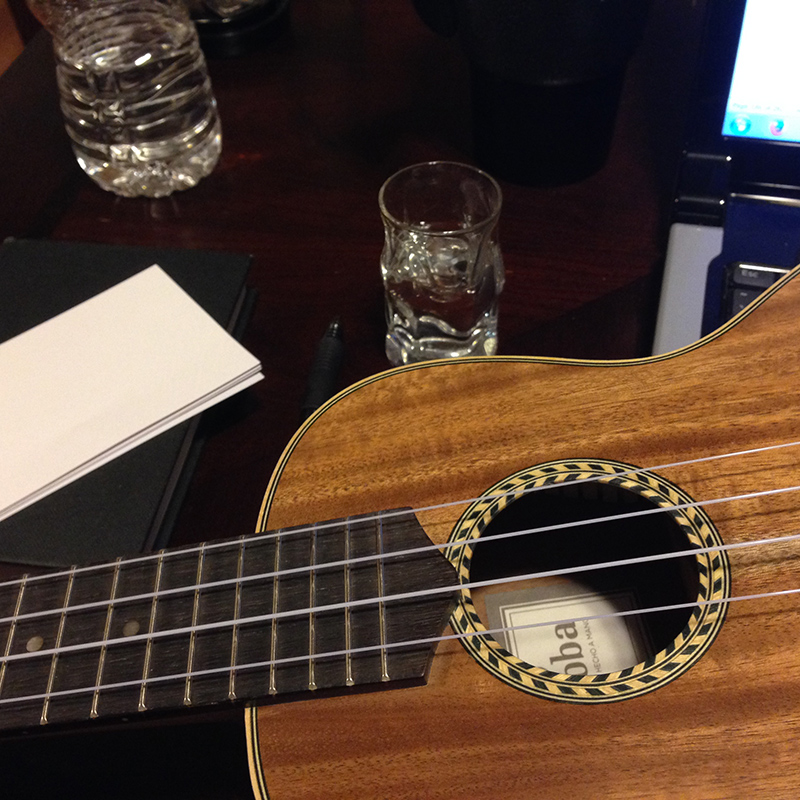 Fireside
Looking at the weather forecast all week — were I one to bet on things — I'd have bet it was unlikely we'd have a campfire going Friday…and that we definitely would be inside all of Saturday.
We were very fortunate to have fires each night.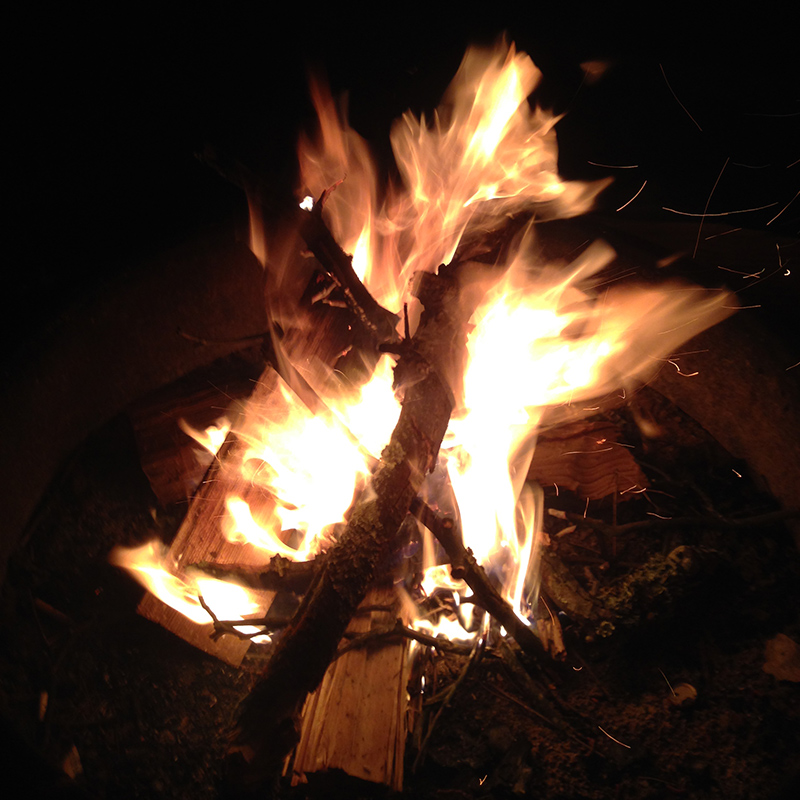 There are few things in life that I enjoy more than talking beside a fire at night.
Saturday night saw storms in the area, but we were [mostly] spared. Lightning flashed and distant thunder rumbled all night long while we talked about writing and so many other things around the evening's fire.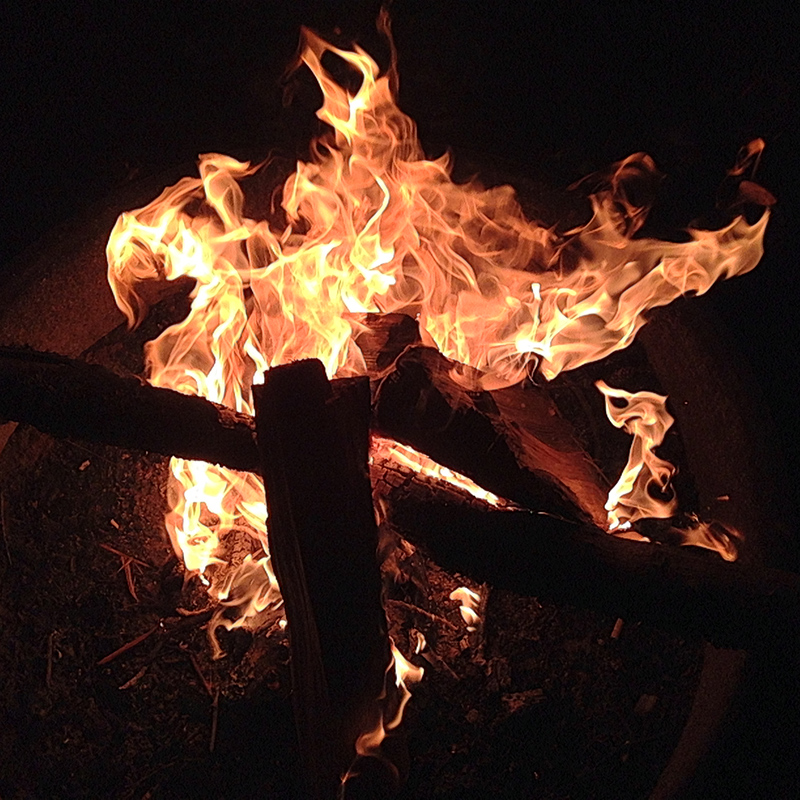 Contending with Weather
All week, the forecast called for rain beginning Friday afternoon and stopping Sunday morning. Fortunately, things changed and we only had a few spots of rain Saturday night.
Unfortunately, the area just west of us got hammered by multiple tornadoes, killing and injuring people — and leaving a 50-mile long, 15-mile wide scar across the land. As of Monday afternoon as I write this, over 5100 addresses (business and residential) had varying degrees of damage to them. (There are many places where all that's left are foundations…even the debris carried away by the storms.)
Knowing storms were possible, I paid a little more attention to my phone than usual. I noticed my wife texted, telling me storms were in the area and that a tornado had hit Canton, Texas. I checked news, and saw that things were getting rough.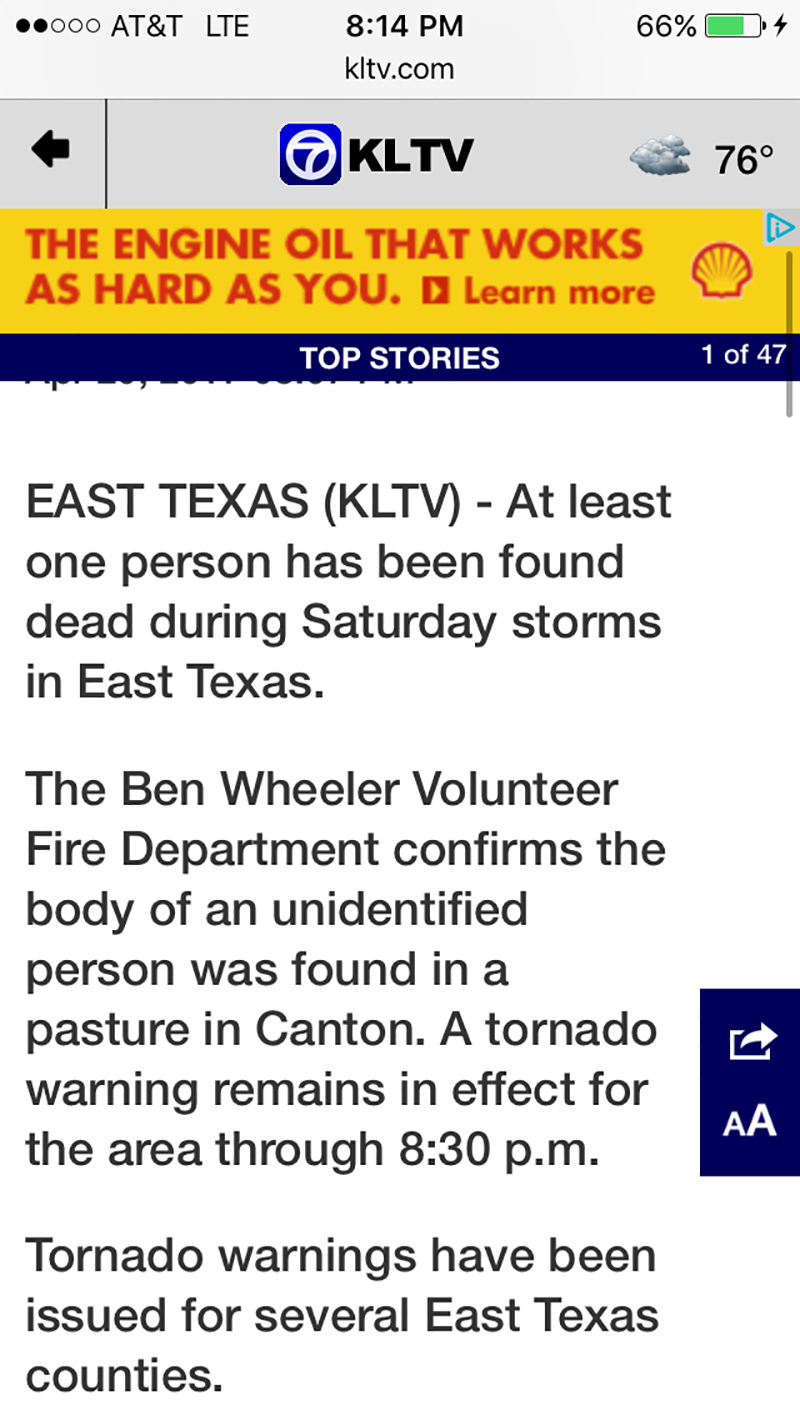 We got lucky; I wish the rest of East Texas had our weather that night…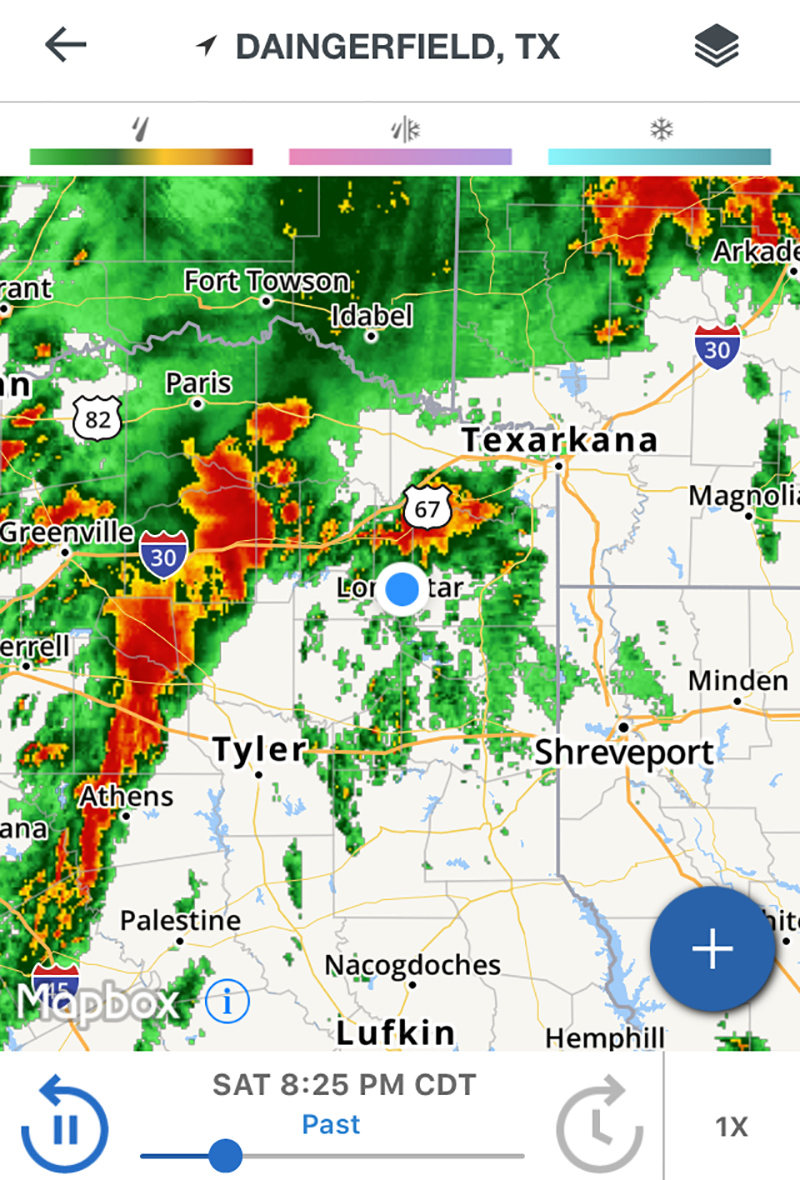 For us, we got a little rain while hiking Saturday evening, but the canopy kept us dry.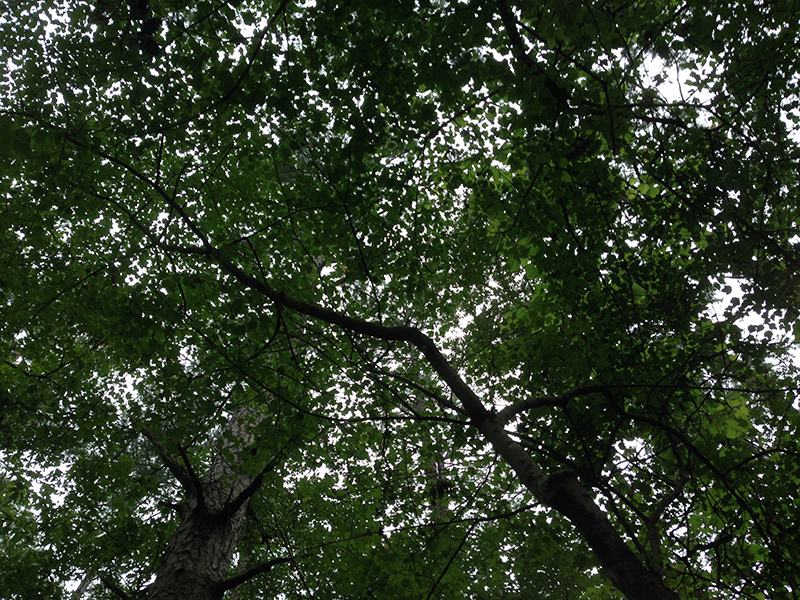 And when it really came down, it was only in two isolated storm cells that passed through — not the wicked storms between us and home.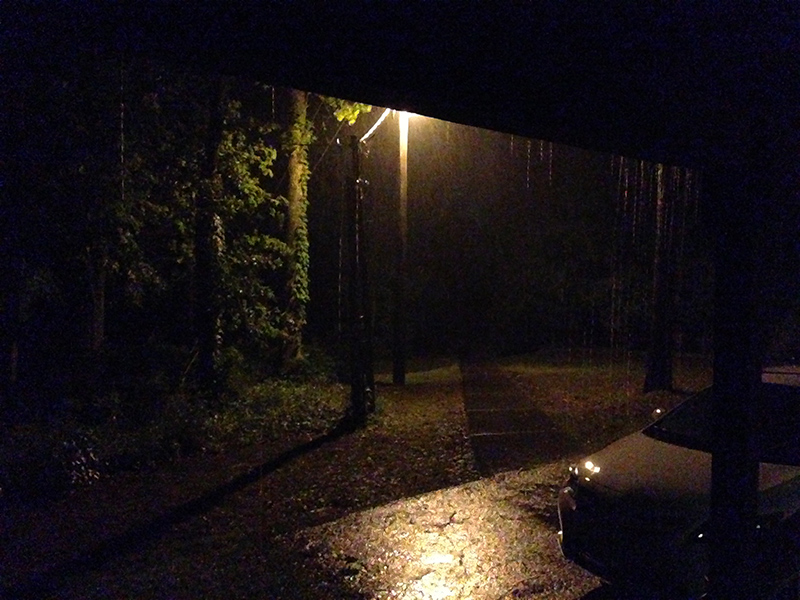 Making the Time
I am fortunate: I [usually] have plenty of time to work on the things I most enjoy doing. Granted, it's by design — and the other side of that is saying no to many things I'd enjoy doing. (I just enjoy writing and solitude more.) Still, because I'm a technical writer for a software company, there are times work demands more attention than usual. And Deacon is genuinely busy raising a young daughter and returning to school for nursing.
It would be easy to put the retreat off — to say, "How about next year, or when school is behind you?"
But the retreat is important to us.
It's not just about word counts or hanging out together; it's not about hiking and getting away from it all. Sure, all those things factor into the annual long weekend in a cabin in the woods, but it's much more than that.
The annual writing retreat stands as an acknowledgement that no matter how hectic life gets, we're reminded of why we do this thing we don't have to do, but do because we enjoy it.
And because of that, every little thing seems bigger…even the magic of everyday things when returning to the hurried crush of society…