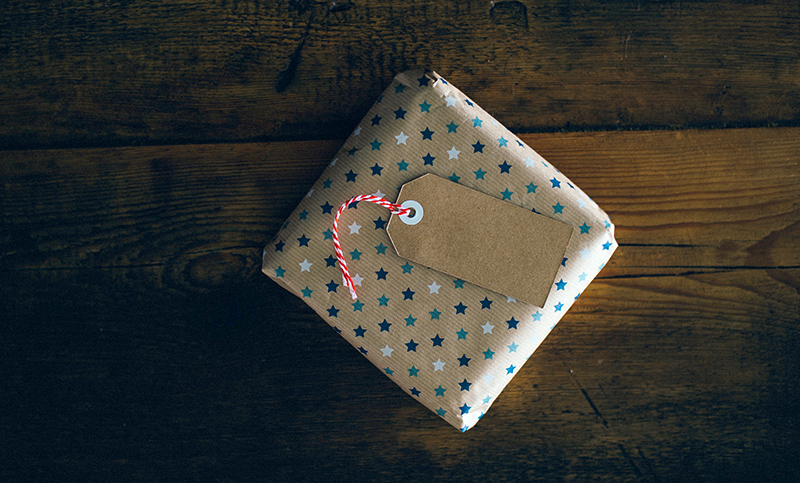 The most recent story on Not about Lumberjacks was written as a gift for a friend. If you have 6 minutes and want to listen to how the story came to be, go here. If not, here's the quick version: a good friend in a writing group I was once in rolled his truck in traffic during a storm. He was okay. I wrote "El Concusso" as a way of saying, "Glad you're all right!"
It's not the first time I've written a story for someone. Episode 4 of Not about Lumberjacks was a story written for my wife. (I've written a couple other stories for her as gifts.) And I'd make the argument that every thing I ever created for a role playing gift was a gift for others in a roundabout way.
But most things I write are written for myself.
That's Not Entirely True
I say most things I've written are for myself, but even some things I've written truly for myself with no intention on sharing usually had an imagined audience in mind while writing. And when it comes to things I hope people read or listen to, I view those stories as gifts to readers or listeners.
I wrote "Purvis," for everybody who was bullied in school (and who is tired of the bully-gets-it-in-the-end fantasy). When I consider ways to tighten prose in a story, I do it for people who appreciate structure in the same manner I do. Even though I write exclusively what I want to write (for my own satisfaction), I always have an ideal reader in mind.
"The Art of the Lumberjack" and "The Other Side" were written for everyone struggling with their day job vs. the life they'd rather live. (Or the life they at least think they'd rather live, in the case of "The Other Side.") The 16:30 – 19:00 mark of "Standstill" is a reminder to everyone that time may have a grip on us, but there are still ways to oppose the monosyllabic march of our seconds ticking away.  And it was completely by design that I began Not about Lumberjacks with a story about a family pet. (Most of us have shared time with a strange animal along the way.)
The Importance of Gifts
The books and stories I hold dear — the books and stories that changed me — may not have been written by their authors with a gift to readers in mind, but the effect a story can have on somebody is never lost on me.
Keeping a reader in mind, even if it's something written completely for myself, ensures everything I write is the best it can be in the time I have.