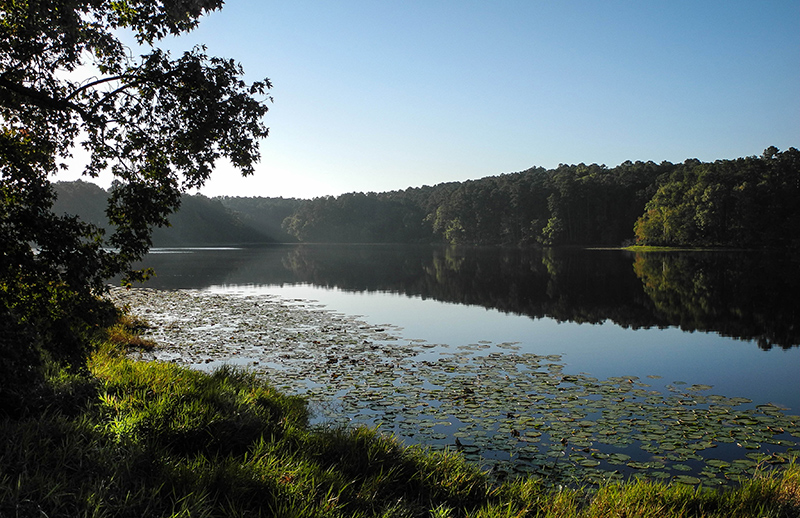 The fifth (annual) writing retreat has been booked. In April, the chosen Texas State Park is…Daingerfield State Park.
My wife and I went camping at Daingerfield State Park the last weekend in October…and we loved it! In many ways, it felt like being up north — more like Wisconsin than East Texas.
With access to the hiking trails just tens of feet from the cabins, as well as canoeing and other cool things to do, unless it rains — we are set! (And even if it rains, there are worse things in the world than being holed up in a cabin in the woods writing for several days.)
If the photo up top makes you think, "Neat place — let's see more!" there are more photos from October's trip to the park right here.