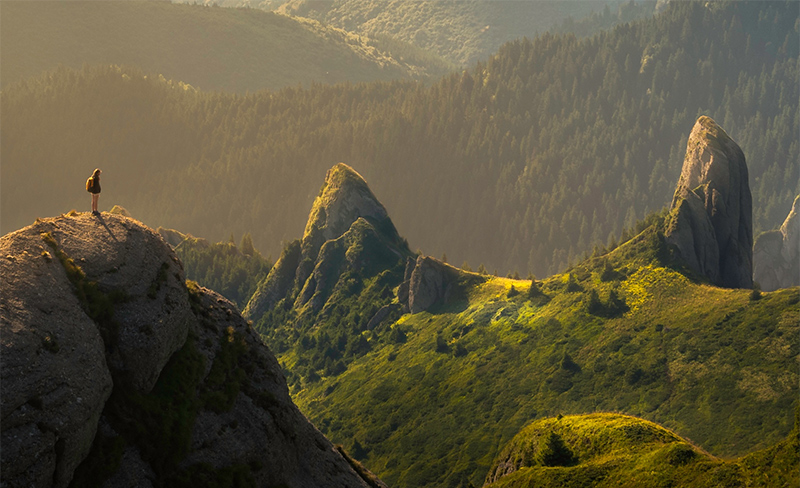 It's a five-day weekend for me, which means yesterday was the beginning of my little break. I took it easy and got some reading done. One of the things I read was this interview with Colson Whitehead.
Whitehead is one of those people I've followed for years without ever really reading. And that needs to change. He's made me laugh and think on Twitter, and every interview and excerpt I've read by him is great. Some gems from this particular interview…
Doing It Justice
There are books I wanted to write earlier in life, but I was not ready to pull them off. I think that's one of the more important things a writer can recognize: "I'm not skilled and experienced enough to pull this one off, yet, so I'll write something else right now."
Whitehead talks a bit about rising to the occasion of loftier ideas:
I always have these ideas, and I think, 'That would be really good; if I was a better writer, I could pull it off.' And then I try to become a better writer to do it justice.
It's not easy to have a great idea you know could be the thing…and give it time to gestate. We live in a world where many things are immediate, so why shouldn't the act of writing a novel be the same? Of course, we don't see 15-year-olds writing Pulitzer and Nobel winning novels for a reason.
When it comes to writing, doing something justice takes time.
It's probably why most writers have a story about the book that took years to write while they were writing other things along the way.
Be Scared!
I understand wanting to simply be entertained while reading a novel. I like fun, and a thrill is great. For me, though…when I wade into a novel, more times than not, I want a little something more than a roller coaster ride. I want to be challenged…and the books that challenge me are often the books that challenged the author as well.
Colson talks about deciding to write The Underground Railroad instead of a mid-life crisis in New York City thing:
So I went to my editor, who I've also worked with for 18 years, and I told him the idea, and he just said, 'Giddyup, motherfucker,' which is publishing for, 'I think that's a very good idea and we should pursue it.' I put it off for so many years that it seemed like a scary idea—the one that scares you shitless is the one you should do, and not the book you know you should do, and so I started researching.
Aside from the rush that must come with talking about an idea with one's agent and editor and having them say, "Go for it!" (and knowing something will most likely come from the effort), I agree that it's good to tackle the book that scares you at least a little bit.
It's often by writing the books we're not sure we can pull off that we realize we get better by rising to scary challenges, rather than resting on what we're done before, over and over, until even one's most die-hard fans say, "Ho-hum…I've read this 20 times before…"
Changing it Up
Colson's last novel was a zombie story set in New York City.
I wonder how many people who praise his current novel would scoff at a "serious writer" taking on a post-apocalyptic zombie story? Granted, I've established that I've not read any of his books, but I'm a fan of writers who don't stick to one thing.
Whitehead's thoughts about form and changing his approach to things with each new book:
Whenever I write something, I'm really sick of that form. So a first person book means that the next book might have a third person narrator, my last book about poker had a lot of jokes and this book has no jokes. I'm keeping things refreshed for me.
The writers that rise up above others, for me, are usually writers who leave me surprised. One time it's a coming-of-age story set in the Pacific Northwest, followed by a book about people living along a northern border town, and then a political novel jumping back and forth between today and Seattle in 1962. (Talking 'bout Jim Lynch in this instance.)
Sometimes You Just Do It To Get It Done
There's an honesty you don't see in some writers in the Whitehead interview.
Writers seem to enjoy talking about the struggle of writing; others talk about containing and controlling magic each day they sit at their desks. But if we're being honest — at least for many writers — writing a novel may be satisfying, but it's not often fun.
Those pages become a burden to clear away for many. "Get through this draft and…I'm rewarded with rewriting. And rewriting. And rewriting…"
But it's satisfying when it's done.
So I liked this bit from Whitehead about the drudgery of writing a novel:
I'm such a prima donna. It takes a long time to write novels and if you're accumulating, it adds up. I measure my life in how long before this next horrible thing I have to do is over? And a novel is one of them. Eight pages closer to it being over.
Because I'm prone to laziness, I suppose I measure life in a similar manner. "Stop writing to do the writing that pays the bills…and when it's over, I can do the things I enjoy most: hang out with my wife, go outside, write, record podcasts. Do the horrible things, and life opens up to better things."
And while I list writing in the list of things I enjoy the most, it's not much different than the drudgery of putting together a podcast like this, or going for a walk on an evening I'd rather stay in. (Really, of the things I regularly do, spending time with my wife is the only thing that seems effortless and natural.)
We don't have to put in the effort, but it's sure worth it. And this interview with Colson Whitehead is a great tribute to what it is to push oneself as a writer.