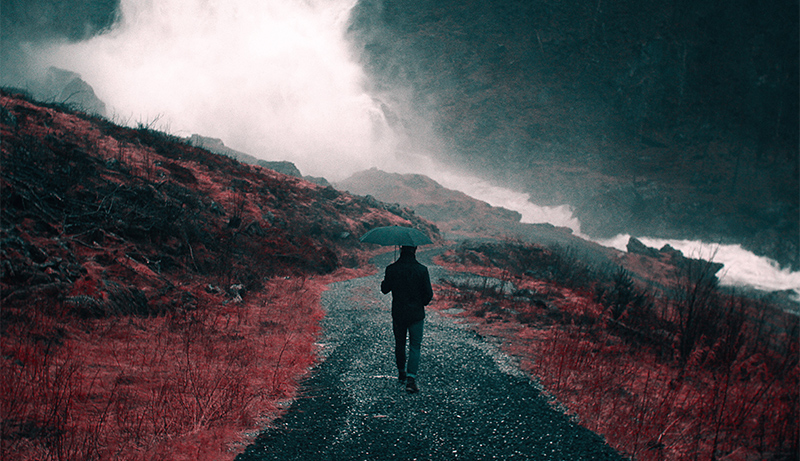 Last night the Chicago Cubs won the World Series.
I was born less than three miles from Wrigley Field. The north side of Chicago is Cubs territory, through and through. Even people who don't particularly like sports on the north side (yes, a handful of people like that do exist), still believed that every year would be the inevitable "Next Year" that the Cubbies would finally win!
And finally win, they did. It went down like this:
I stayed up late and watched the win. I was happy to see the Cubs finally do it.
But…
Now a team that's loved because they have come close…or not close at all, are finally on top. A team of loveable losers will now be expected to win. If they lose, no more will another year be added to over a century of not winning.
And in a weird way, I'm left with a feeling of, "The big thing is done. Now what?"
Is That All There Is?
In the year that I was born (1969), Peggy Lee had a hit with the song, "Is That All There Is?"
It's a rather melancholy song about big events in life hitting and then…being left with a feeling of, "That's it? That's all there is to that?"
I was hit with that feeling this morning while thinking about the Cubs' win last night. This big thing will soon be a good memory at best. Life moves on; one cannot rest on their laurels.
It's the same with writing.
Finishing Big Things
An even better feeling for me than the Cubs finally winning the World Series is the feeling of printing out a completed draft of a novel. Page after page comes out, and soon there's a pile of paper that you spent all this time making. It's one of the biggest things a writer will experience; that is, next to selling a novel, receiving galleys, and ultimately seeing their book on shelves.
But after all the excitement, the world moves on. Time does not stop at that moment; you are not praised for your accomplishment for the rest of your life. Hell, it's possible to finish a big book and only have a handful of people ever see it. (Trust me on this one!)
In a very strange way, there's a certain sadness in the act of completing something.
Keep On Dancing…
Part of the chorus of "Is That All There Is?" goes like this:
Is that all there is?
Is that all there is?
If that's all there is my friends
Then let's keep dancing
I find a certain comfort in that thought. Expectations are not always what they seem; much of the pleasure is in the movement — not the completion.
Stories come and go, but what matters is that one keeps moving and finding something to love in those steps.
One Year of Short Fiction
This month marks one year of Not About Lumberjacks.
In September, I finished one of my all-time favorite stories I've written. It's already just a memory — this thing that had its moment of attention, only to become yet another memory on a pile. It sounds dismal to think about it that way, but it's the truth. And while I love the way the one-year-anniversary story I'll release later this month came out, it, too, will soon be virtually forgotten.
Finishing stories is what writers do. If you don't finish, you're not a writer. But finishing isn't the most important thing a writer does. The most important thing is that when something is done and just a memory that you keep going.
Next Year
The "Next Year" rallying cry for the Cubs takes on a new meaning after last night. No longer does "Next Year" mean the hope of winning it all. That was done last night, and now the team does kind of lose something.
But in listening to people talk about memories of so many losing seasons, even people found good in the bad years. Myself, I have fond memories of a sick day from school in which I watched the Cubs lose to the Phillies (22-23). A handful of years later, they lost a game that went 22 innings. And last night they won it all.
Next year, they will win some and lose some.
Next year I will write and finish things…and see those things become memories.
The best we can do is keep at it:
Is that all there is?
Is that all there is?
If that's all there is my friends
Then let's keep dancing…