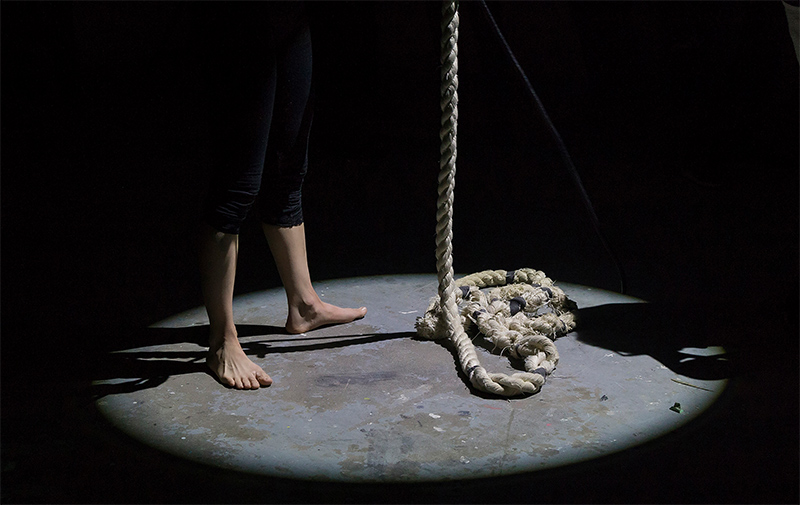 Last weekend, I chatted with my mom about a scene from the current novel rewrite I cut. Then a friend (Rick Coste) and I chatted in email about the phrase:
Kill your darlings
Killing Your Darlings
I once knew someone who went through a story and cut all their favorite scenes.
Not analyzing so much as a word — simply cutting because:
They say you must kill your darlings.
Never mind that it's a saying meaning we must all sometimes cut scenes we like that don't serve a chapter or story. Hell, in my last novel, I removed a story line I adored because after rewriting the novel, there was no place for any of the characters and what happened with them.
But all my favorite scenes remained in tact (well, I did like the frozen ham murder scene…based on a news story about two people who got in a fight in a grocery store and one…grabbed a frozen ham and beat the shit out of their opponent with it).
Killing a Scene
We've all heard about parts of old movies being left in the cutting room floor. (Now we just digitally delete things.)
The reason I chatted with my mom about a cut scene last weekend? I shared a cut scene with her, and she didn't understand why I'd cut it.
Unfortunately, it was a one-two downer punch that wasn't needed…and…it made a chapter run too long.
That's what's meant by killing your darlings. Not that you must go on a seek-and-destroy mission and eliminate all favorite scenes, but that you must assess every scene and see if it's needed.
This scene? It wasn't needed — even though I like it:
     June is awakened by a loud crack, and then another. She thinks about the time the tornado came through the circus, how the sound of splintered tent poles made a similar cracking sound. She sits up and waits for cries for help. She's relieved to see Joseph sitting up as well. He puts his index finger to his lips; June stays quiet.
    "There he goes!" somebody shouts from the grounds.
    Joseph stands and peeks out the back door of their car. June hears the commotion coming her way: the pounding of feet coming alongside the train and the shouts of men. Beams from flashlights cut through the air like long swords. Joseph opens the back door and steps out. June can see him crane his head around the train behind them. The rolling noise of footfalls and shouting sounds like it's almost right on top of her. She watches her father leap out of view. It sounds like somebody's dropped a bag of potatoes on the ground.
    "Stay down!" Joseph says. June steps onto the rear platform and sees her father on top of a struggling man.
    "Let me up, ya kinker!" June recognizes the voice of a high-pitched man everybody calls Matilda because he sounds more like a woman than a man.
    The crowd, mostly consisting of roustabouts, helps Joseph hold the man down. Coming up the rear is a man June recognizes: Stuart Barnes, one half of the Barnes in Barnes Brothers' Circus. Joseph steps up and back, letting the burlier men restrain the man. No sooner than Stuart Barnes catches up and sees the man being held on the ground by four others, he pulls a pistol from his pocket and shoots the man in the back of the head. The men holding him down leap to their feet. One says, "What the hell, boss! You coulda hit us!"
    June waits for the man on the ground to get up and begin running again, but he doesn't move at all.
    "What the hell?!" Joseph says.
    Stuart Barnes looks at him. "He shot Cecil."
    "Why? What happened?"
    "We red-lighted him a couple weeks ago," Stuart says. "He was a deadbeat and we weren't about to pay him for nothing. He showed up tonight and shot Cecil twice before taking off. He got what he deserved. When the coppers come, we'll tell them I shot him as he ran, all right?"
    Everybody, including Joseph, nods their heads.
    "He got what was coming to him, boss," one of the roustabouts says. "We all saw it—he shot Cecil and you came out and shot back."
    Somebody else says, "We'll head into town and get the police. Hate having them out here, but once it gets in a report that he was shot while running after killing Mr. Barnes, that'll be that."
    Joseph turns back to the steps to their car.
    "June?"
    June stares at the dead man on the ground.
    "I told you to stay inside, sweetheart."
     "Is that man dead?"
    "Yes, he is."
    "Did you help kill him?"
    "What? No, I didn't."
    "You jumped on him."
    "I thought he'd just stolen something. I didn't know he'd shot somebody or that everyone was coming to…stop him."
    "Are the police going to come?"
    "Yes, they will be here."
    "Will they talk to us?"
    "I suppose they'll want to talk to me. I'll tell them you were asleep so you don't have to talk to them. How's that sound?"
    June nods her head, and Joseph gives her a kiss on the forehead.
    "Why don't you try to get some sleep. I'll wait out here. Everything's going to be okay."