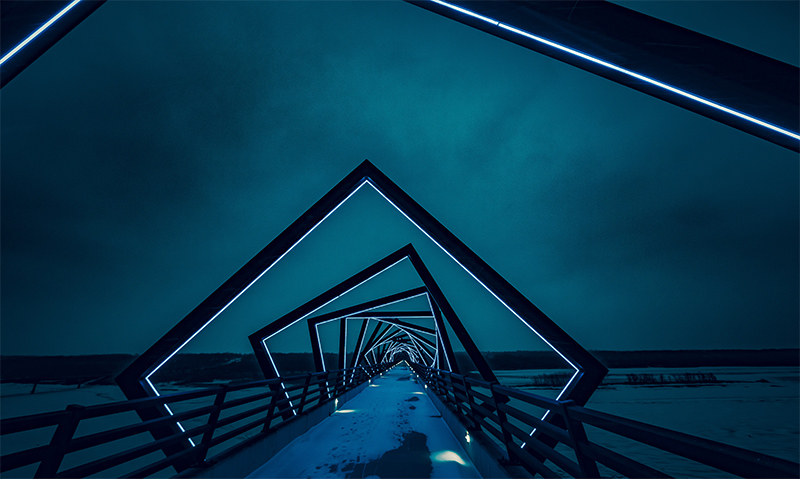 Projects have a way of feeling like dimly lit pathways disappearing into the dark. Sometimes the path vanishes before us, and the best we can hope for is that we're still heading the right direction (or that we'll find our way back to the path).
And sometimes we discover a different route was the better choice all along.
We can plan as much as we'd like, but the act of writing 100,000 words — the act of doing almost anything, really — often leads to different places.
Failure Is Not the Right Word
I listened to the latest episode of the Still Untitled: The Adam Savage Project podcast yesterday. There is a point later in the show when the crew talks about failure and plans.
Look at many business blogs, and failure is this thing almost worth aspiring to. In the mind of entrepreneurs, failure means you're taking risks…yadda yadda yadda. It's become almost old, this notion of, "Can't wait to get my hands dirty and fail!" — often with little talk of improvement. So it was delightful to hear Adam Savage put into perspective what I think some have a hard time putting into words.
I think failure might not be the right word…There's small-f failure, which is like, 'I cut that chair leg too small, and now I have to make it a third time.' The thing is, on that level when you make something…what you end up with is never what you originally set out to make…It's not about failing safely; it's really about being awake to what that path is going to be, instead of trying to impose the path on what's happening.
And then guest-host Simone Giertz follows that up with this:
I see the build process as getting to know the idea.
The 100,000-Word Walk
I like Savage's point about being awake to what the path is going to be, but not trying to impose too much on the path.
When writing a 100,000-word story, things often change along the way. Plans you had may not work out — entire storylines may be dropped for what the story really needs to be.
A first draft of anything large really is just getting to know the idea.
The Things We Cannot Plan
Later in the episode, Simone mentions how plans can change…and how there are things for which we can't even plan. Right now, she makes a living making shitty robots that she shares on her YouTube channel (an example). A good handful of years ago, making a living on YouTube wasn't even an option, but now — as I write this — YouTube celebrities with followings greater than many television shows are gathered in Anaheim for VidCon.
Of her recent success, Simone said this:
I could never have planned this happening because I wouldn't have really thought of it as a possibility. I would have never thought I could make a living off of making useless robots…because how? How do you even do that?
In Simone's case, it was jumping from thing to thing, until a path presented itself.
Really, it's not so much different with novels…
* * *
If you're interested in the part of the discussion about planning, it's around the 25:10 – 27:26 mark: