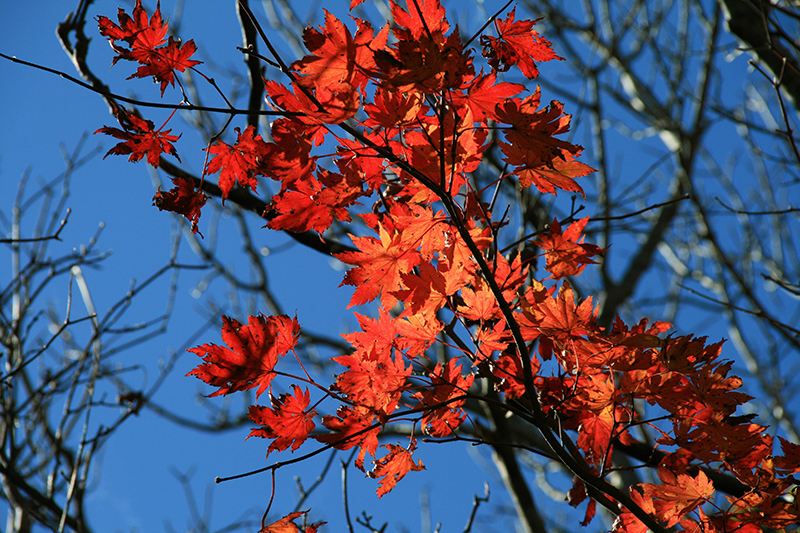 I'm always fascinated by the way writing projects change with time.
For me, only short stories usually turn out as originally perceived. Novels change radically over the course of writing. Entire story lines and characters are dropped; in some cases, you see a better way of presenting everything, and early drafts don't resemble the final draft at all.
Turning Six
I started The Juggling Writer on September 8, 2009. I originally described what I hoped to get out of the blog as this:
My goal with The Juggling Writer blog is to prove that we're all jugglers capable of doing more than we ever dreamed.
Looking back, that's a bullshit line. It's true, but it's wrapped up in what I thought was what you did with a blog at the time. And because I saw this purpose of inspiring others and a sense of, "We're in this together," I wrote a lot of "10 Things…" entries.
10 Ways to Channel Your Unhappiness with Family Into Bestselling Fiction…
(Okay, so I never wrote that last one, but dramatic family novels seem to always sell.)
I wrote a lot of entries simply because that's what you do with a blog: write regularly. (Which results in 10 Ways Pocket Lint Can Make You a Better Writer kinds of entries — those dreaded blog entries where the writer stretches to find something to write about because to not write an entry on a scheduled day is akin to failing your demanding parents and becoming fodder for really bad bestselling novels about unhappy families.)
Changes
The Juggling Writer's changed along the way. There have been times I've thought, "I should just drop it," but I came to like it even more when I decided to focus on the real goal of the blog:
To keep writing at the front of my mind by writing about it, and hoping it might help someone else out along the way.
(I started The Juggling Writer when I was working at a job I put a lot into — going as far as pushing fiction aside to "do the right thing," and focus more on a "career." Obviously, that worked about as well as one would expect. I ended up laid off from that job just months after starting this blog.)
Now I write when I feel like it, and I can't remember the last time I did a list entry. What I write is often more about me and writing — not about giving something to you, the reader. (At least in the manner a blogger is "supposed" to give to readers by writing list pieces and inspiring them to reach for the stars because "We can all be bestsellers!" I'm honest: even if you write for decades and are an incredible writer, I'd still bet against you making it on the New York Times Bestseller List. I'd love to be wrong, but those are the actual odds: incredibly unlikely, even if extremely talented.)
Honesty
If nothing else, I'm honest. When I write about my morning routine, it's pretty much, "I wake up and think about what I'm going to write. I go to the bathroom and then drink a glass of tap water in the dark before sitting down to write." I will never write something like this, full of affiliate links. (I seriously thought this was a parody of a blogger's morning routine when I read it, until realizing that nope — this is serious.)
Over the years, Juggling Writer entries have become more introspective I suppose? The last time I wrote entries with a goal of hitting a certain number was this weekend, just to make this entry the 500th entry on the blog. (That's probably several novels of word count that could have gone to other things, but I like writing these entries.)
The Usual Routine
This is where I'm supposed to thank you all for coming along on this journey and talk about how we're all ready to ignite or crush it or some other buzzwordy thing that would make me sound like I'm speaking to you from an airport Marriott after taking your money to convince you that all your dreams will come true. Here, I'm supposed to acknowledge how honored I am that you come here instead of going to all the other places online you can go for…whatever it is I offer, here. This is where others would begin a "call to action" in the hope of taking even more money from you after they've already emptied your front pockets.
Those who read The Juggling Writer regularly know I appreciate you all enough that I'm not going to cram blog entries full of affiliate links and try to make money off your trust. I'm going to share and leave it up to you to decide if it's a place worth visiting online — I will not try to force it on you (or go as far as preying on desperate people who are easy to separate from their money). This blog is not about selling anything to you — it's about giving time and thoughts away for free because what I get in return from a handful of regulars is better than money to me.
I will simply sit down to write when I have something to say and share and hope it helps in some way, asking for nothing in return.
Because the Web is full of people claiming to be all about you, when they are really all about themselves. If the money stops flowing (or never starts at all), they drop the loyal handful of readers or listeners and relaunch in the hope of becoming the next Tony Robbins (possessed by the ghost of Zig Ziglar).
If you can dream it, you can achieve it…

Remember, thoughts are magnetic waves that become physical…

I don't believe you can become a bestselling writing — I know you will [as long as you buy my "Be a Bestseller!" webinar series for just $495]…
Shit like that.
(I won't give you shit like that.)
[Ever!]
All I've Got
Instead, I'll give all I really have: honest thoughts [mostly about writing] that mean something to me. A peek inside my head that I hope makes others think, "Cool, I'm not alone in these feelings — there are others like me out there, and for some reason that makes doing all this in spite of a day job and long odds a little easier." It's what I look for in your blogs (those of you I know through The Juggling Writer).
September is my writing new year, and with The Juggling Writer that's even more literal since I started this all six years ago to the day. (The first post went live at 5:31 p.m. local time, in case that matters to anyone.) I know this will be my best writing year yet, in part because I still write Juggling Writer entries in order to keep writing at the front of my mind.
So thank you for reading — I hope good things happen for us all in the blog's sixth year!