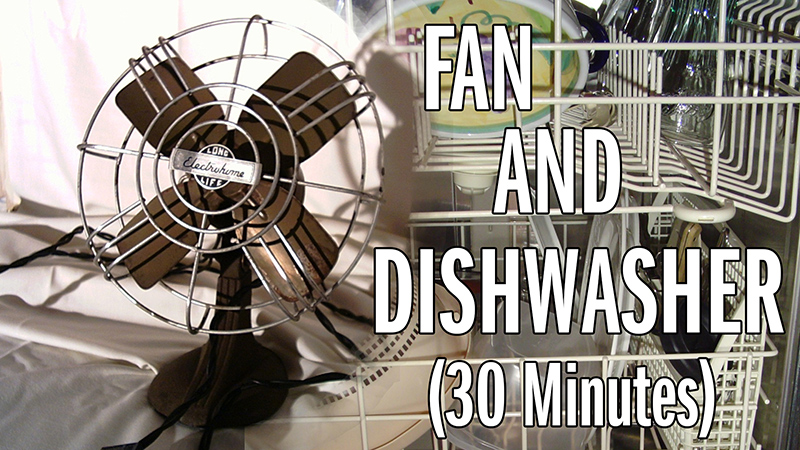 As a kid, making sure my feet were covered with my blanket made me feel safe from monsters that lurked at the foot of the bed. Making sure the blankets were pulled up around my neck ensured nothing would open a jugular vein and drain me as I slept. But there was something even more soothing than a blanket cocoon: the sound of the air conditioner or heater.
I did all I could to fall asleep in the time either system kicked in and provided enough white noise to drown out floor creaks, popping house shifts, and other night time sounds that convinced me something slow and unrelenting was on its way to kill me in the dark.
The moment the air conditioner or heater shut off, I was awake until at least the next cycle, tuning in to every sound I could hear in the absence of something that washed away my fears for a moment.
I got a box fan in junior high school. Finally, the ability to fill my head with white noise was always there with the turn of a dial.
Writing Music
In my 20s, I I listened to music while writing. I was able to focus while even listening to louder songs with lyrics.
As I got older and my writing got better, I found I needed a better focus that was not there when music blared in my ears. Hardcore punk was replaced by classical music and ambient electronic music. Haydn, The Orb, and many others came and went through my playlist.
In the past decade, it's been the cello playing of Zoe Keating and the soundtracks for the movies Solaris and Moon. ("First Sleep" from the Solaris soundtrack (on repeat for hours), is quite a thing.) Tycho has also creeped into what I listen to while writing, even edging out Sigur Ros.
Enjoy the Silence
In the early morning, silence is the best.
No music at all.
Nothing!
The apartment is dark and quiet and I'm up before anyone else. I can lose myself in that nothingness — and in this state, stories become clear.
When people wake up and begin their days, I have a pair or ear defenders gun owners use at the firing range (or people in loud warehouses use if earplugs aren't their thing). It's like the echo inside a sea shell putting them on.
Not all sound is blocked, but most sound is.
And it's nice…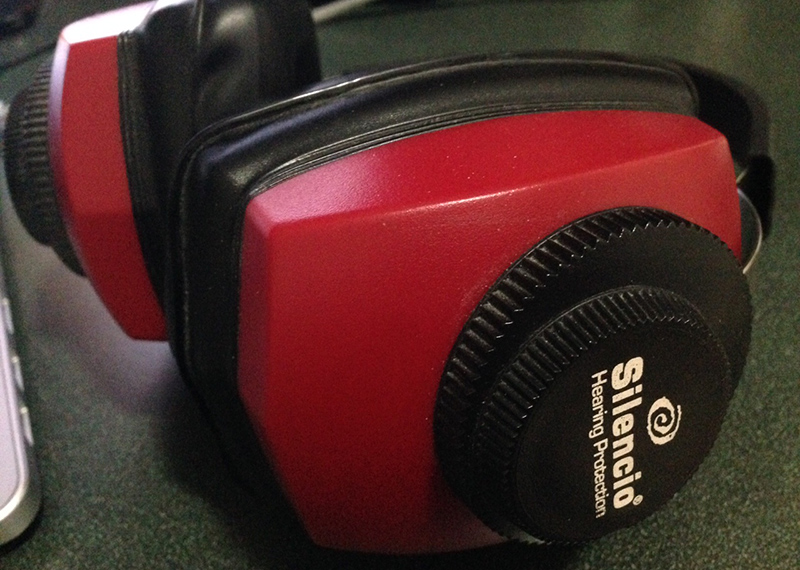 Purely Ambient
The room where I write is a small room that contains a closet that holds our washer and dryer. The sounds of either running drown out all background noises during the day. I love it.
But there's something even better…
I am a person of simple pleasures. One of the most enjoyable things to me are evenings when I've hung out with my wife for a couple hours after work. Dinner is done, and it's an evening when the dishwasher is full enough to run.
That sound!
Add to the sound of the dishwasher an electric fan, and I'm 75% likely to doze on the couch instead of staying awake to read after dinner. Obviously, I don't remember what it was like to be in the womb, but curling up on the couch with a book while the dishwasher runs and a fan whirs is as close to it as I'll come as an adult.
The Recording
Not too long ago, I bought a Zoom H6 for the weekly podcast. It's a great device that allows us to run separate microphones into the unit so we can edit individual tracks before mixing everything and calling it an episode. The unit also comes with detachable microphones to pick up ambient sounds.
The other night while the dishwasher ran (and before I dozed off for half an hour), I decided I'd record the sound of the dishwasher and fan. I put the dishwasher on the long cycle, pressed record, and recorded the sound I love so so much.
I recorded it just for the sake of recording, but when I listened to it, I knew I had to do something with it.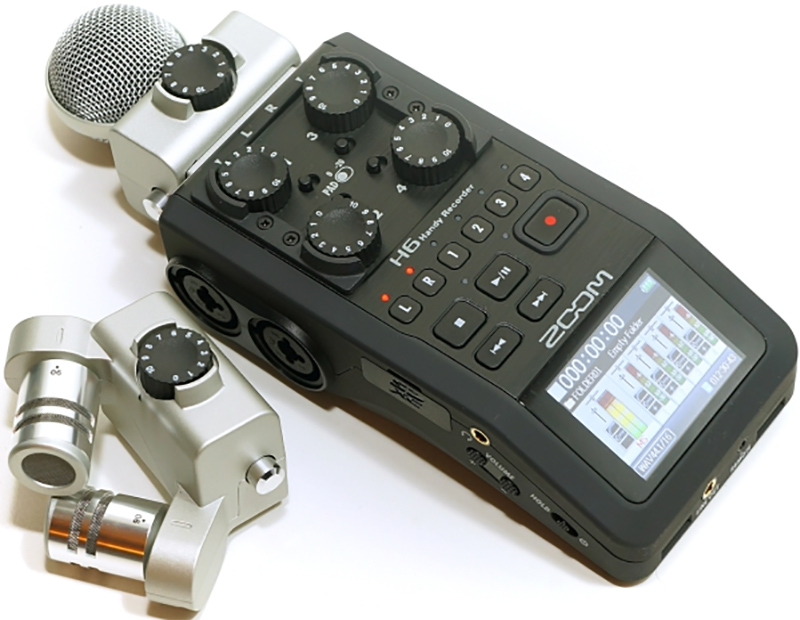 The Timer Method of Getting Things Done
Whether it's work writing, personal writing, editing podcasts…any task I do, I like to work in uninterrupted chunks of time.
A problem is that I can stay lost in work, going much too long before realizing I've not moved for hours. So I like to work with a timer. 30 minutes and I have an option: get up and move a bit, or reset for another 30 minutes.
During these working blocks of time, I shut out distractions. It's just me, what I'm working on, and any sound in my ears.
It only made sense to turn the sound of the fan and dishwasher into a 30-minute ambient piece I can play and block out the rest of the world.
There's a cadence to the dishwasher in the background that sounds like an army on the march. The act of writing is like a metered walk, so it reminds me on a symbolic level that it's all about trudging along if I want to get things done.
Thirty minutes of focus any time I need it. Replay if needed — even put it on repeat for the days I'm fine with not moving for hours.
It may just be me, but I love this: