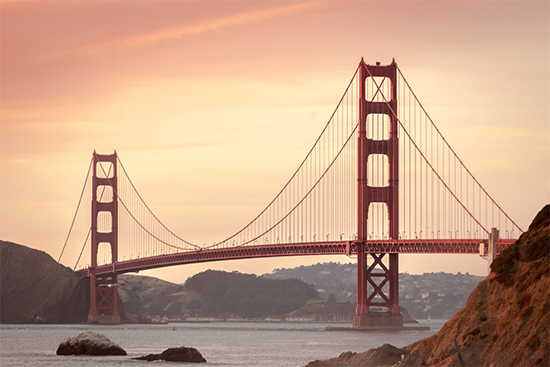 Getting from one side of a novel to the other…
There comes a point in my writing process that I take over the living room for the day. Whether it's bits and pieces of a story written on note cards, or printed sections of a manuscript color coded and spread out on the floor so I can see it all — physically — before me, that is part of my writing process.
I've had some early plotting luck with SuperNotecard, recommended to me by Lisa Eckstein, but eventually…those electronic notes become hand-scrawled cyphers, things only making sense to me.
Writing Processes
I recently wrote about making writing visual. I've also been thinking about documenting the process I use when writing. I've roughed out some video ideas (on note cards, of course!), but nothing's totally come together yet. (Sometimes the act of making videos about writing is a lot like writing: waiting for it to all click and come together.)
Last weekend, I saw a bit of my old process when I made this video about my love of notebooks:
The video reminded me that I used to write longhand manuscripts much more; in part, because that's what the situation demanded. Laptops were not common at the time, and I had an evening job as a janitor in a church. After cleaning, I had to wait for all evening activities to clear out so I could do one final walk through of building and lock up. That meant time to sit at the greeting/information desk…and write.
Changing Processes
My process has changed since my janitor days. My writing has gotten much better. There was a time when I was younger that writing was like running a movie in my head. Now when I sit down to write, I'm in more control and can just feel what I need to do. It's no longer like a movie — it's theme and feeling and word choice and so much more that comes from years of sitting down and just doing it.
I've wondered, lately:
Has my writing changed because my process has changed, or has my process changed because I'm a better writer?
It's not something I lose too much time thinking about (I believe my process has changed; writing is what's in charge), but one day I wondered where some of the biggest changes in my process have happened.
I really don't think about my process too much anymore, except when I think about how I'd share what I do with others. Sharing is part of my process, and has been for a couple decades. (By documenting my processes along the way, I can not only look at old manuscripts and see how my writing has improved — I can look at old ways of doing things and see what worked and what didn't.)
Documenting One's Process
I pay the bills with technical writing, and I'm fascinated by how people look at the same problem and come to the same end in different ways. That fascination carries over to writing fiction. There is an image in my recap of this year's writing retreat of a friend's process, which consists of little squares for chapters and ideas in them for what happens. Then comes writing.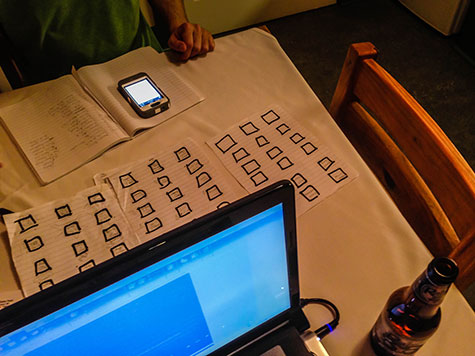 Others plot much more than that…
Some don't plot at all…
I've never had the entire outline done before writing. I think about it all the time and tell myself, "I'm doing that with my next novel!" but I never do.
The Best Writing Process
In this video, which is one of the best things I've ever seen about writing, Dustin Lance Black shares his process. (And I have closet and kitchen island envy!)
For Black, it's an awesome kitchen table where it's all spread out so he can see it. For me, it's a living room. For others, it's SuperNotecard or Scrivener.
The point is, we all have different ways of getting there.
And I'd love to hear how you get to the end of a big writing project in the comments below…