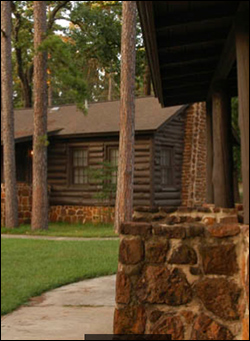 In ten days, I'll be in East Texas — holed up in a cabin and writing all weekend.
Last year's writing retreat — the first — was enough of a success that this year merited an even better place (Caddo Lake State Park)…a bit earlier in the season, in the hope of cooler weather than last year.
There's not much more to it than that. I say few things in life with total confidence, but I can't say this enough: find a friend who gets what it is you do and spend one weekend a year dedicated to that thing.
No matter what happens with whatever it is you do, it will be worth it…