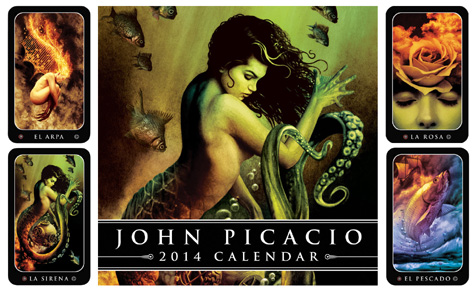 John Picacio's art speaks for itself. A two-time winner of the Hugo, with enough Chesleys and other awards that I like to imagine he steps on them in the same manner I used to step on Dungeons and Dragons dice scattered about my bedroom floor.
Vistit him and it's like, "Oh, hey…sorry about that: Hugos are hell on the feet, huh? Here — let me remove that and sew you back up. See this scar? Closet full of Chesleys. Opened the door and it was like an avalanche, right down on top of my head!"
I only joke like this because John never would. He's about as nice and humble as they come…and it's not an act.
An Independent Streak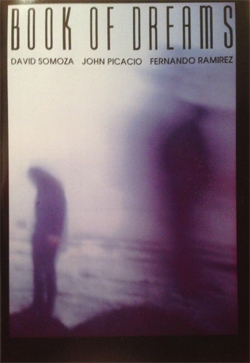 John's known for the professional art he's done for so many book covers, magazines, and other formats, but he's always had an independent spirit in everything he does.
That image over there on the left? Independent comic book-ish thing from 20 years ago. He went on to do other independent work before definitely hitting his stride as an artist working with established properties and companies.
John's just as known for being kind, easy to work with, and passionate about everything he does as he is about the art he creates.
He's also known for keeping very busy…
The Past Two Years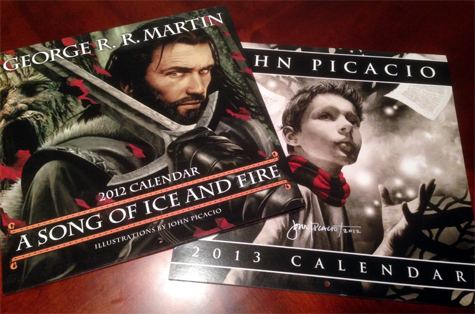 I've known John and his art for over 21 years. I'm not sure I could remove the images of the first art of his I ever saw from my mind, even if I tried.
The past two years, I've seen his art daily. He was the perfect choice for the George R. R. Martin A Song of Ice and Fire calendar in 2012, and last year his independent spirit shined with the formation of his own company, Lone Boy, and his first Kickstarter release: a wonderful calendar for 2013. It was great seeing John exceed his funding goals, and the stretch rewards he included were great!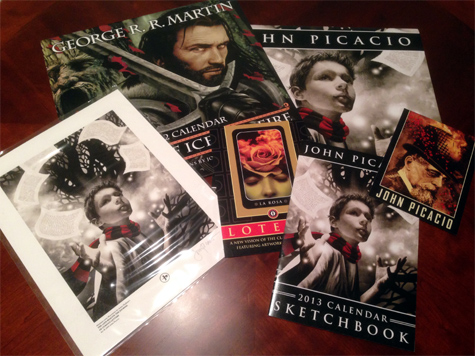 John's 2014 Kickstarter
John's doing another calendar for 2014, and it's only available through his latest Kickstarter project. This calendar promises to be even cooler than last year's calendar — and that's saying a lot!
What sets this year's calendar apart is it's full of art wholly created for a Lotería deck of John's own devising. So far, his take on every piece of traditional art has been mind blowing, and as someone who has been a fan of John's art for over 21 years, I'm not kidding when I say it's his best work yet!
Don't believe me, check out the video below and consider backing John's latest project. There are only 6 days left, and then the opportunity is gone not just for a year, but forever.
(Also: I would not mind at all seeing it break the $24K stretch goal, because the image for El Pescado is one of my all-time favorite pieces of art!)