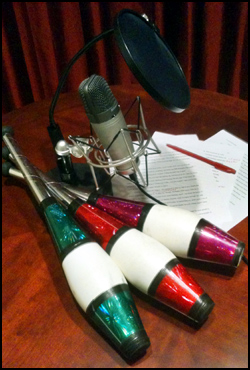 I haven't talked too much about the weekly podcast I do with Shawn Kupfer. Next week will mark putting out a weekly show for half a year. Our 24th episode will be all about cooking and eating.
That's why I don't talk about the podcast that much, here — what we talk about, more times than not, has nothing to do what I write about on The Juggling Writer. But…as Shawn and I begin knocking around ideas about what to do for our celebratory #25th episode, I've looked back at what we've done over the last six months. And we have talked about writing a time or two.
What I Like about the Internet
I like the Internet because there are so many things you and I can do with it. I can drop 250 – 1,500 words on a blog entry about writing. I can make a 5-minute video about writing. Or…I can sit with a friend — another writer — and talk about writing for a whole hour.
The Internet is cool: we all get to pick and choose what format we like best for taking in the information we seek.
So…if an hour-long podcast is your preferred medium, below are some podcasts I've been part of that are all about writing: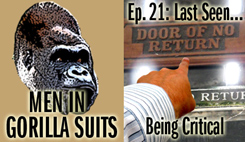 This episode is all about criticism: how to take criticism, give criticism, and some personal stories about criticism we've faced as writers.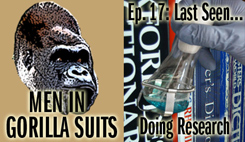 This episode is all about writing research: how we research, the problems with researching too much, and ways to keep your research in order.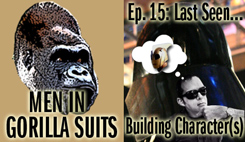 This episode is all about characters: examples of good and bad characters, how we approach creating well-rounded characters, and which characters from fiction we want want on our side during the apocalypse!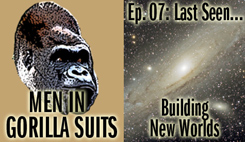 This episode is all about world building in writing: examples of good and bad world building in fiction, world building in literary fiction, and the way we go about creating the places where are characters inhabit.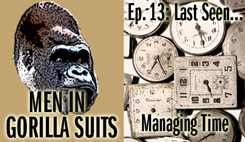 This episode is all about managing time. While not totally a writing-related episode, time management is a big part of working a day job and finding time for writing…everything The Juggling Writer is about!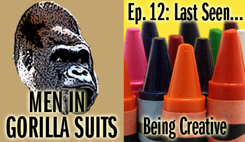 This episode is all about being creative. Again, not totally about writing, but there are definitely things in this episode that apply to writing.