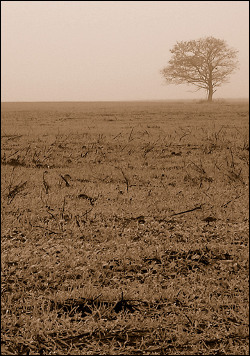 I've never been that obsessed with statistics. The times I've watched sports? I was never into stats. I can't remember the last time I looked at the stats for The Juggling Writer. I have no idea how many people have subscribed to my RSS feed or what my top articles are. I really only look at stats when starting something new.
Gorilla Stats
I recently mentioned the Men in Gorilla Suits podcast. Since it's not even three weeks old, I check the stats on the site, just to see if anybody is listening. I'm happy to report it's doing better than I expected, so thanks to everybody who's given it a listen.
The audio files are stored at Libsyn. I also store the files for the Hell Comes with Wood Paneled Doors podcast there. While checking stats for Men in Gorilla Suits — for the first time in probably over a year — I checked stats to see how Hell Comes with Wood Paneled Doors is doing.
I was surprised at what I saw…
Is Anybody Listening?
Hell Comes with Wood Paneled Doors never got a lot of listeners. I stopped checking stats a month or two when I wrapped up the final chapter, only checking on rare occasion to see that maybe one person discovered it each month.
When I checked last week, I noticed it's getting more downloads than when I was putting it out. I put the final chapter out two years ago yesterday; in the last six months, people have been listening more than ever!
Which brings me to reviews…
Reviews Are Like Stats to Me
I don't really read reviews of the stuff I've written or recorded. It's not that I can't bear the thought of a bad review…it's more that I've never made seeing what people say about my stuff a habit. So…knowing that people have been listening to Hell Comes with Wood Paneled Doors more than ever, I went to iTunes to see if anybody left reviews. The last time I looked, there was one.
Not that there are tons of reviews there, but there are a handful of reviews about the podcast that I've never seen. Most surprising: a couple from the past couple months. There have been recent days where I've seen more downloads to the podcast in a day than the entire time I was doing the podcast.
The Point of All This
I really don't have a point to all this, other than there are times I think about just doing my thing and sharing it with a select few.
In recent years, I take pleasure from the effort alone and don't really think about marketing and all the things one should do to get their work out there. When I tried doing the right things, I spent more effort than it was worth. Should you think that's a snotty statement, I don't mean that that it's all about a return on my investment of time and work — I mean that I was spending time I should have been writing (or enjoying life) on promotion.
It's easy to work on a blog entry before your novel and convince yourself that you've done work that mattered. Social media can be a distraction; if you open Twitter more than your manuscript, you know what I mean. This year, the work comes first, which is why I haven't been blogging here as much as I have in the past.
Lonely Work Has Its Rewards

Writing is lonely work. It's nice recording a podcast each week with a friend. It's nice getting back to juggling and other things I enjoy that I stopped doing when all I did was write and worked on trying to get that writing seen.
And yep…it's nice knowing people are out there — complete strangers — listening to a podcast I did that ended over two years ago. Reading that someone cracked up while stuck in traffic because they listened to me reading Hell Comes with Wood Paneled Doors makes all I've put into it more than worth it. The friendships I've made through The Juggling Writer and the occasional email I get about something I've written are nice. I'd be lying if I said otherwise.
It's not that I need to hear any praise, but I gotta confess: finding out people are still listening to Hell Comes with Wood Paneled Doors and enjoying the story makes the podcast I'm doing with Shawn (and something else I have in the works) even more fun than if I just did it for the sake of doing it.
I can't say I'll ever make checking stats and reviews a habit, but I'm glad I took a peek!