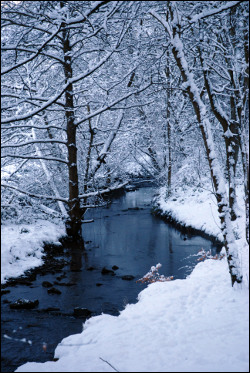 I got email asking why I haven't posted in 2013. It's not that I've been too busy to post — although I have been busy at the day job and with writing. After I finish the day's writing quota and wrap up a day's work, I just haven't had too much to say that pertains to The Juggling Writer.
I've never wanted to blog for the sake of blogging and be that guy who's like, "Uhm…what do I write about today? Hmmm… I know: Ten Writing Lessons We Can Learn from…Yarn!"
Yarn is made up of many fibers; think of your story as many fibers…
Yarn comes in many colors; think about what color your story is compared to others…
You can strangle a person with enough yarn; I am going to spare you all another blog post like this and do myself in…
I don't hate much in the world, but I hate entries like that, and vowed at the beginning of all this that I would write when I had time and motivation to dedicate to The Juggling Writer and produce stuff that works for me in the hope it helps others.
So I guess I finally have something to say.
A Simple Plan for 2013
A new(ish) year doesn't necessarily call for a new plan, but I am doing a couple things different (and new) this year.
I've hit a stride with the new(ish) day job that allows a better balance of work and life. The first six months of a new job, I typically spend a little more time on the day job, even if it's not necessarily time at work. In my head, I roll things around, seeing what I feel I know…and what I still need to work on. I'm fortunate enough to have a good day job that allows a good mix of busy and autonomy, so it's not like, "Oh, six months are up — time to jettison work thoughts!" But work is no longer the dominant thing on my mind; work thoughts are more project based instead of learning-the-new-gig based.
Sometimes the projects at work may require me to carry things in my head more than usual, and I'm fine with that because it's the best job I've ever had. But since I'm more willing to let the day job occupy more space in my head, it's meant really looking at ways to keep moving on other things.
The Writing Plan
Before the great blog reader purge of 2012, when I dropped most of the blogs I followed in an effort to save some time, the hardest thing to drop was Boing Boing. I dropped quite a few blogs that updated many times a day because — like social media before taking long breaks and seeing how much time it sucked up — it's so easy for me to lose focus checking things to see something new…instead of sitting with my thoughts and being forced to think about the things I'm working on.
Back to Boing Boing. In addition to updating Boing Boing, teaching, speaking, and raising a small child, one of the editors at Boing Boing (Cory Doctorow) writes novels. He's probably more busy on a slow day for him than most of us are on a busy day for us. And yet there he is, dropping novels at a regular click.
He does it drop by drop.
Doctorow, at least when I was still checking out Boing Boing regularly, writes 250 words a day on new novels. That's probably 5 – 15 minutes of writing. Even with research, maybe 30 minutes. That's an easy daily goal!
So far in 2013, with a couple weekend days when I decided to do other things early in the morning and never got back to my computer all day, I've been going with Doctorow's method…and bit by bit, I've probably written more words in 2013 than I would have had I stuck to my old plan of writing when I could — as much as I could.
I have no excuse to not finish a novel in 2013.
The Podcast
With knocking out the day's writing quota before even getting my morning cup of coffee, I've hit that place where the big task for the day is done before the day's really even begun. After getting in my 250-500 words, the day is split between the day job and other things I want to do. One of the things I've wanted to do for a long time is a regular podcast.
In a week or two, Men in Gorilla Suits will go live. Shawn Kupfer and I have recorded a handful of episodes already, and after the next recording session, we plan to put out new episodes each week. So far, we've talked about the Acceptability of Being an Adult Geek, Building Your Own Realities, and an episode dedicated to Conspiracy Theories (and how they can help one's writing). Here's a sneak peek (listen) from the first episode:
I also hope to podcast Old Man this year.
That's It!
I'm sure I'll do a lot more in 2013, but I've found in years that I focus on 2-3 things that I actually do the things I set out to do. So the biggies are progress on A Magic Life and Men in Gorilla Suits. Once those things are tended to, I can do whatever other things I want, but those things must come first; they are the things that will make 2013 feel like a productive year when I look back in December.
So…what things do you all hope to accomplish in 2013?