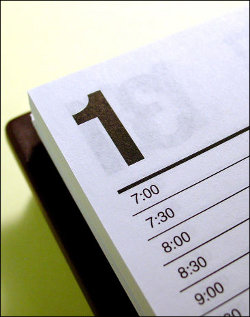 2012 was a year of change for me. Not in the writing I did, but in my views as a writer. I didn't realize it until looking back over the year.
I wouldn't go as far as saying everything I thought about writing changed this year, but in the change that happened I found myself a much better writer. In some ways, since I only completed a novella, I felt like I didn't do much in 2012. Now that the year's laid out before me, I know that sometimes the best work one can do as a writer isn't necessarily on the page…
So here they are — my favorite Juggling Writer entries of 2012!
January: My review of Ann Patchett's, The Getaway Car. I'm not sure I will ever read a better memoir about writing. Patchett's honesty about her expectations as she started out and the voyage that followed — for me — is what writing well is all about. Also, the way she addresses those who think writing is this magical thing you just decide to do and fame follows…it's nice seeing someone who's made it address those who think writing is easy work.
Honorable Mention: There was a bit of a shift on the blog in 2012, with some entries leaning a bit more personal. I'm not sure I've ever been more open than I was with this entry — maybe my favorite of the year.
February: I was lucky enough to interview Alex George about his novel, A Good American. A Good American edged out some other great books as my favorite book of the year. Being able to interview Alex about some of the things that made the book stand out for me was one of my favorite entries of the year.
Honorable Mention: If you ever think stories don't matter to people, watch this video.
March: Another fun video I did this year was with Mark Hosack, an indie film director turned novelist — and one of the busiest and nicest guys out there. What I like most about the chat with Hosack is his insight on writing more than just novels. Mark's story about breaking into film and leaping to novels is good stuff!
Honorable Mention: This entry about not answering every question a reader may have is something I still like. Giving readers credit is always nice, even though figuring out the line between vague and explaining too much can sometimes be difficult to find.
April: I'm not fond of story outlines, and here's why. It's not a slam against the outline — more an entry about the importance of doing what works best for you.
Honorable Mention: Some thoughts written on the day I finished a novella. Just as much about making decisions about what to do with your time as it is about wrapping up a larger-than-usual writing project.
May: My favorite thing written in May was a 3-part entry about what over 20 years of writing has done for me. (The first two parts are linked to part 3.) Like "The Luckiest Man Alive," it's one of the more personal things I wrote this year.
Honorable Mention: May seemed to be the month of multiple-part entries. I dedicated 5 entries to the roots of my relationship with horror, all the way up to reviewing my favorite movie of the year: The Cabin in the Woods. I was surprised how much I loved the movie, considering I no longer really like horror.
June: I was fortunate enough to meet Ray Bradbury before he died. This was written on the day after his death.
Honorable Mention: It's weird being a virtual nobody as a writer and having fans. This story, about a guy who shared way too much personal information about his cat back when I was writing independent comic books, is a reminder that we'd all be so lucky to have a cat licker moment!
July: I met my wife shortly after I started taking writing seriously. This entry was written on our 20th anniversary.
Honorable Mention: As I mentioned, it was a year when much of the way I look at writing changed. This is one of the entries about that change…what matters the most to me when it comes to writing.
August: I'm obsessed with time in a way that differs from many who are obsessed with time. Most people I know who think a lot about time watch the clock and rush about. For me, rejecting time as much as possible not only leads to better writing, but a happier life. This entry is about being hurried and genuinely busy…and how busy is the way to be — even if "busy" means claiming some time to just chill on the couch doing nothing at all!
Honorable Mention: Still on the time theme, this entry is about making time for what matters. The work matters, and the short video in this entry is worth watching for anybody who wants to do more with the time they have.
September: In addition to being a bit fascinated with time in 2012, I was also interested in the effect of the Internet on writing. When bestselling authors are losing time to piddling around online, how are the rest of us to resist? Is resistance futile, or is closing the door on it all really one of the best things a writer can do?
Honorable Mention: People seemed to like this video tour of a bookcase in our living room. They also liked the tour of one of the bookcases in my office. I liked them, too, so they get the honorable mention as faves for September.
October: As the year began to wane, all those thoughts about time and solitude ended up revealing what 2012 was for me: the year the work mattered much more than the dream. While I understand the importance of paying gigs, there's something to be said about doing what you love no matter what. This entry is about what matters more: money or art.
Honorable Mention: An entry about one of my favorite essays on The Millions this past year. It's early in the morning on the final day of the year. I should be asleep so I can get up in a couple hours and work. But it's my favorite time of the day because everything is quiet. But I'm never alone as a writer — none of us are. As I type these words, so many other writers are doing the same thing. I love that thought, and I love the essay linked in this entry.
November: I've been afraid of a lot of things in my life, but I've never been afraid to write. Maybe part of it comes from writing being the thing that helped me deal with being dyslexic and the teasing that came from being put in learning disability classes when I was younger. This entry is about fear…and how to deal with it.
Honorable Mention: I think I liked the comments in this entry as much as I liked the actual entry. It's about padding dialog with action, and how so many writers apparently have never heard of a stopwatch and reading out loud.
December: I began the year with an entry about Ann Patchett, so why not close out the year with a mention of her? This entry is about bookstores and how those physical things piled up on my desk beside me will endure.
Honorable Mention: It's a nice feeling having all you need to do something you love. No matter what happens with my writing in 2013 and beyond, I have everything I need right now — and that's such a great feeling at the end of a year!