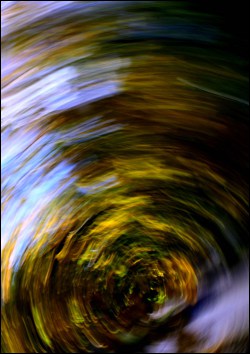 Genre's a funny thing. There are definitely genre books out there. If I pick up anything from Harlequin, I know what I'm getting (although, they do publish more than just romance). If I swing by Subterranean Press, it's science fiction, fantasy, or horror.
But even there, in those genres, things are not always so easily defined.
Mention "Stephen King," and most people say, "Horror writer." But as a kid, picking up King's Different Seasons didn't seem much different than picking up John Irving's The World According to Garp. Garp's birth and the birth in "The Breathing Method" are both rather odd things. The similarities weren't lost on me, even in junior high school.
Kurt Vonnegut
I always found it interesting how some people — including professors I had in college — claimed to dislike genre fiction…yet praised Kurt Vonnegut. Let's see…Slaughterhouse Five: time travel, aliens…stuff like that. Cat's Cradle gives us ice-nine, a substance that turns water at room temperature into ice — something that can potentially destroy the planet.
When I brought up these points, the defense was always, "Well, there are stories behind it. Vonnegut's books deal with something more than just genre."
Thing is, so do many genre stories if you read the right stuff.
Blurred Lines
The day Anne Ursu writes another adult novel is the day you might hear actually hear me shout "Yee Haw!" all the way down here in Texas.
The premise for Ursu's first novel, Spilling Clarence,  could have been devised by Vonnegut: a mishap with a break room microwave ends up causing a chain reaction that leads to an accident at a pharmaceutical company that leaves a town covered in the haze of a memory drug. Total recall of all inhabitants' memories — even those best forgotten.
In her second novel, The Disapparation of James, the protagonists' son disappears for real during a magic show performed by a clown. Seriously, that's it — he just…POOF! Gone! Some have drawn parallels with another [genre] book dealing with the loss of a child, The Lovely Bones. (They really are totally different books.)
More Examples
I really like Jeffrey Ford. His novel, The Portrait of Mrs. Charbuque, is one of my favorite books — ever! Ford often writes straight-up genre fiction, but many of his novels are as contemporary as anything.
Don't think the lines of genre fiction have been blurred? Check out this list of genre novels that crossed over to the mainstream. Think of stories like The Time Traveler's Wife; check out this entire category of genre novels that crossed over to the mainstream on Tor's website. Oh, and I'm sure more than a couple people reading this have read a Harry Potter novel.
Genre fiction is everywhere these days.
So, Then…What Is Genre?
Okay, obviously, some books are straight-up genre. If I pick up a Scott Sigler book, I know I'm getting over-the-top violence, monsters, and a world on the brink of destruction (or aliens playing football).
And there's nothing at all wrong with that.
But more and more, it seems, genre is not so easy to define. Sure, George R. R. Martin writes fantasy…but there are a myriad books that are not so easy to define. Whether it's elements of genre creeping into mainstream and literary books (most novels by Jonathan Lethem come to mind), or full-blown genre novels being read by more than a little subculture, it's becoming harder to pin down what "genre" is these days.
And that's because what matters more than anything are good stories. I may get slammed for saying this, but we're really long done with suburban contemporary fiction. If Franzen is the best we've got, let's just call it over.
Tired of the Same Old
While everything's been done before in some manner, it seems amplified when it's John Irving writing another book about a boy who goes to a boarding school, discovers his sexuality at an early age, and struggles through a messed up adult life until he figures it out or dies. Read this blog enough and you know I love John Irving's writing, but…certain things he does gets so old. I have no desire to pick up his latest book.
Maybe because we've had decades of the same thing in contemporary fiction, we're seeing the lines of genre blurred — and with it, genre writers striving for that little bit of "something more" that literary fiction and contemporary fiction shoot for. And vice versa: literary writers are beginning to experiment with one of the most powerful things that genre fiction has been doing forever: asking, "What if…?" on a stranger scale.
Good Books

Genre's a nice thing to consider when shelving books in a bookstore: "This kind of person likes a certain kind of story, so…we will create a romance section." But I can think of so many books that aren't romance with strong elements of romance in them. (The last book I finished has a romance line and a mystery line going through it, even though it's not a romance or straight-up mystery novel.) There are piles of mainstream novels with genre elements in them, just as there are piles of genre novels with mainstream elements in them.
What matters to me when I pull a book off a shelf or load it to my e-reader isn't how it's grouped by a retailer, but rather, whether it's a good book or not.
Sometimes that good book is literary; other times it's mainstream or straight-up genre. More and more, however, the books that hook me are harder to define — other than, "It's just a good book!"