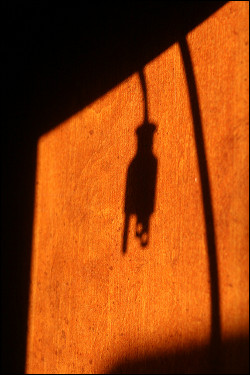 I know I can go 101 days without social media. Giving up Twitter, Google+, and especially Facebook isn't too tough for me. I can go without a telephone, too. (I'm also not much of a fan of text messages.) The one thing I always check daily, though, is email.
So…this past weekend, I unplugged it all.
No social media, no smart phone, and no email. (I still used my computer for writing, of course.)
A Cabin in the Woods
I've mentioned before that I admire Paul Lamb and his tiny cabin in the woods. If I'm camping or hiking — or even just running around — I can disconnect without a problem. But once I get home, I check email.
While I don't have a cabin to retreat to for a weekend, I do have something on my side: the ability to just say enough!
We all have that: the ability to just turn it all off and lose ourselves in the things we don't always get to when we're connected so much.
Here's a video about my weekend disconnected from it all. There really is something to claiming time as yours. I liked it enough that I might do it one weekend a month…maybe even try a week sometime down the line.
I hope everybody had a great weekend.