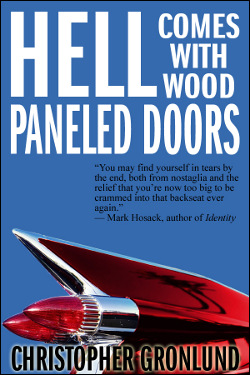 The relaunch for Hell Comes with Wood Paneled Doors is just about ready. Despite starting a new job this morning and a busy weekend ahead, it should be available sometime this week. I'm finishing up some proofing, and the changes are few.
Thanks again to everybody who sent a road trip essay. One of the things I found very interesting was the lack of essays from youth — only one person sent a story from when they were young. Most of them are from younger times, though, reminding me of some of the trips that shaped me in early adulthood.
Working on the relaunch has made me wish I could just hop in the car and drive. But there's a new job to start this morning, and the commute is 1/5 of the past job's drive…so I can't even daydream that I'm on the open road. But it should give me more time to write, and I look forward to that!
I hope everybody has a great week!