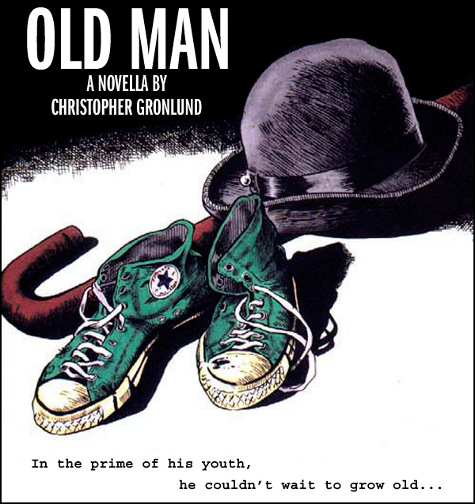 I recently mentioned that I was working on a novella called Old Man. Well, a draft is done, and I'm beginning to polish things up a bit before offering it as an e-book. I also mentioned that I'd give everybody a sneak peek at Old Man. That sneak peek is right here.
What is Old Man About?
Old Man is about Phil Johnson, a 16-year-old who begins acting like an old man in a last-ditch effort to get to know his dying grandfather. After his grandfather's death, the lines between Phil acting like an old man and believing he's an old man blur even more — until it looks like nothing can bring him back.
Old Man is my favorite thing I've ever written. While I've written more ambitious stories, nothing means as much to me as Old Man.
I hope you enjoy this sneak peek!