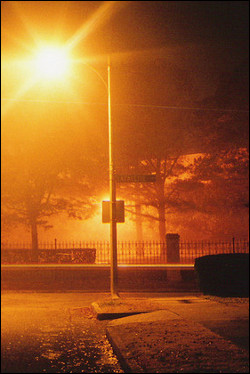 Part 1 of 5: It Started in the Basement
* * *
I mentioned Stephen King a couple times in yesterday's entry. I've previously mentioned that it was the story "The Body" in King's Different Seasons that made me realize I could write the kinds of stories I dreamed of writing. I think I've even mentioned how much I love King's book, On Writing.
I don't read as much King as I once did, but there was a time in my life he was almost all I read.
The Power of the Short Story
I've always been a sucker for short stories. The first adult fiction I read were short stories by John Cheever. I lived for Ray Bradbury's short stories. But the world of short stories was turned upside down for me when I had my own copy of King's Night Shift.
Oh, sure, there's the hokiness of "The Mangler," a story about a possessed industrial laundry press. And there's the downright serious story, "The Last Wrung on the Ladder," which is a favorite story of mine to this day. But most of the stories in Night Shift introduced me to the kinds of stories I never knew people told. It was clear that King knew his shit, but he also made the shit his! And by way of that, I was no longer reading tales that had come before, like the works of Poe and Lovecraft — I'd found something that was new and mine!
Pet Sematary and Beyond
Pet Sematary is one of the few books that ever scared me. Sure, when I was younger — as I mentioned yesterday — everything scared me…but after coming to like horror, I became pretty fearless for awhile. (I even challenged myself to go into our basement…with the lights out!)
I didn't care if it was about a killer dog, the end of the world, or a weird tip of the hat to tales of the old West. If King's name was on it, I read it.
When his collection Skeleton Crew was released, the first story in the book, "The Mist," floored me. Sure, it's a seemingly simple story about people trapped in a grocery store while a strange storm rolls in, bringing with it creatures lurking just out of view, but the paranoia that sets in and the leaps in logic those trapped make fascinated me. It was one of the stories, like "The Tell-Tale Heart" in a way, that reminded me sometimes the scariest thing is what people do to others under duress.
After High School, Here and There…
After high school, I stopped reading King's every work. I still picked up the occasional novel, and still enjoyed what I read, but I no longer had to read his books the moment they came out.
In many ways, I appreciated the later books more than the books I devoured when I was younger. I will always maintain that King can hold his own with the best of them. When he steps away from horror (which he does much more than some people believe), he writes some of my all-time favorite stuff. I'll go down swinging in a battle arguing that he's one of the best writers of our time. (Anybody who has the admiration of John Irving is all right by me!)
When I heard King was hit by a van while out on a walk and that it was up in the air whether he would make it or not, the world seemed a little unfair. I'm not one to act wounded at the mention of a deceased celebrity, but the thought of a world without Stephen King was a world I wanted nothing to do with. Obviously, he pulled through, and obviously, he's writing again.
As long as King's writing and people are making movies out of his stories, the world is on its proper axis as far as I'm concerned.
And speaking of movies…more about horror movies tomorrow…
(In case you're wondering, this is a 5-part series.)